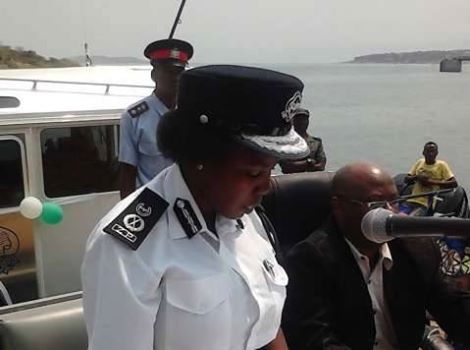 ARMED robbers in Kitwe have grabbed two safes containing more than K100,000 from Chinese nationals.
The Chinese were carrying two safes containing K40,000 and US$7,000 when they were ambushed at Camco Equipment situated on the Kitwe-Chingola Road near Copperhill Mall on Sunday evening.
Copperbelt Commissioner of Police Charity Katanga said Liu Ji Shi, reported that he and four of his colleagues were attacked by six armed criminals who threatened to shoot them if they resisted the alarm.
Ms Katanga said one of the complainants lost an extra K7,000 which was taken from his pocket.
She said investigations had been launched.
This is the third armed robbery reported in Kitwe in three weeks. Previous attacks involved K120,000 snatched from Mama Africa employees in a daring daylight robbery and K74,000 taken from a Sri Lankan man near Chisokone trading centre.
No arrests have been made in any of the cases.