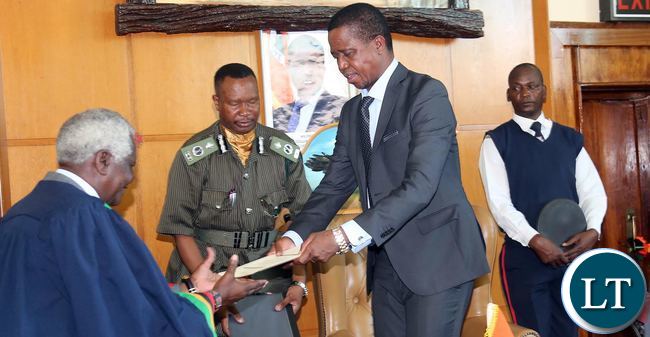 President Edgar Lungu is saddened by the increasing number of succession disputes in some chiefdom.
The President has since requested the House of Chiefs to look into the matter and draft guidelines to regulate the institution of chieftaincy.
President Lungu says there is need to foster stability in chiefdoms because they serve as a foundation of the country's peace.
He says one of the ways of minimizing succession disputes is for chiefs to prepare indisputable family tress which must be submitted to the Ministry of Chiefs and Traditional Affairs.
President Lungu has since appealed to the House of Chiefs to take interest in finding a lasting solution to succession disputes.
The Head of State was speaking when he addressed the first meeting of the fifth session of the House of Chiefs at Cabinet Office in Lusaka.
President Lungu has explained that following the constitutional amendments, it is no longer within Government's jurisdiction to issue any statutory instrument to recognize or not to recognize a chief.
Meanwhile, President Edgar Lungu said traditional leaders have a huge role to play in ending child marriages.