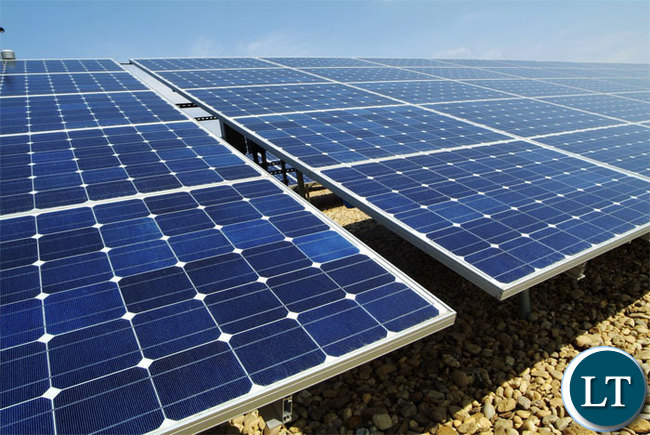 SIGORA International, a U.S. based technology development company,is set to electrify about 215 rural households in Kaanja area of Sioma district in Western Province using solar energy. This was revealed in an interview with Sioma district commissioner Morris Litula
Sigora Zambia will manage the pilot project which will be deployed in Sioma district. It will power 200 homes (electrifying a total of 1,200 people) and 15 businesses with 24/7 refrigeration and water pumping capable electricity. The project will include the electrification of the Kaanja Health Clinic, Veterinary Offices, and the Kaanja Primary School.
The solar array for the pilot site will be constructed on a raised platform that will provide a shaded public area for community activities, such as a market.
The start of construction date is not set, as Sigora Zambia is awaiting the necessary approvals from the GoZ. As soon as these are received the project will begin.
Mr. Litula said the project was made possible by Vice-President Inonge Wina.
"The pilot project was initially supposed to start in Chibombo in Central Province but we would like to thank the Vice -President Mrs Wina for having considered Sioma for the start," he said.
Mr Litula thanked the traditional leadership in the area for offering land where the solar panel source will be set up.
Meanwhile, Mr Litula said a College of Agriculture,which is being constructed with support from the World Bank,will be completed in November this year.
Mr Litula said the college will offer courses in livestock and fisheries.
"The college, which is being constructed by Best Ways Enterprises, will impact positively on the youth, considering the number of pupils that have completed school around Sioma," he said.
And Mr Litula said two consortium licences have been given out to two firms dealing in timber.
Mr Litula said the district has put in place stern measures and is on high alert to stop illegal trading in timber.
He said Sioma last month confiscated hundreds of timber with culprits facing charges in the courts of law.