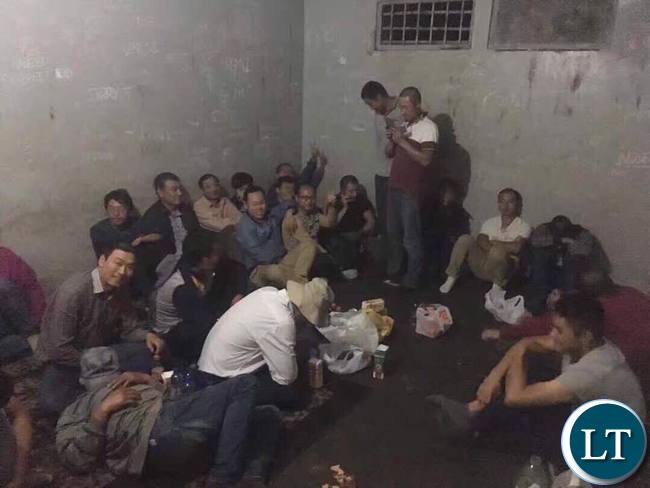 China's Foreign Ministry says Zambia has not justified the arrest of its citizens.
A Chinese Foreign Ministry official met Counsellor at the Zambian Embassy in Beijing Geoffrey Banda on Sunday to urge the release of 31 arrested Chinese citizens.
The Department of Immigration arrested 31 Chinese on Thursday from seven mine companies in he Copperbelt Province for allegedly buying illegal copper ore.
Director-General of the Department of African Affairs of the Foreign Ministry Lin Songtian in a meeting with Mr Banda expressed objection toward the Zambian government's arrest of the citizens.
Among the group under arrest is a pregnant woman and two others who are suffering from Malaria and the ministry urged that they be treated on humanitarian grounds.
The Chinese foreign ministry official said that the Zambian immigration officials had no convincing evidence on which to make their arrests and also claimed that they failed to prove their identity before arresting the citizens.
Lin also urged the Zambian government to release them as soon as possible and treat them humanely while they are being held.
"China expresses serious concern and resolute opposition to this," the ministry cited Lin as saying.
China hoped that Zambia could handle the incident appropriately and as soon as possible, and release those who are innocent, Lin said.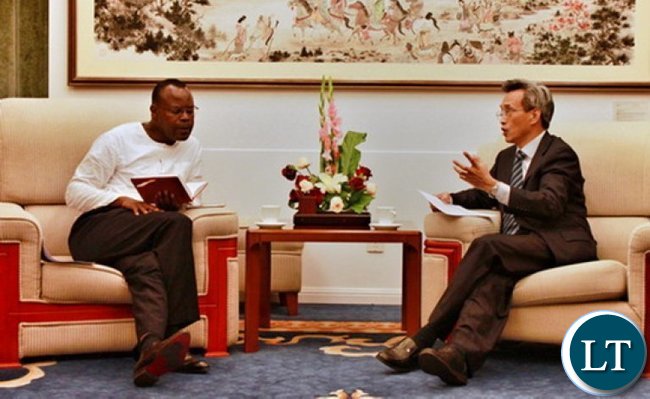 And Mr Banda said China's position and concerns are understandable, adding that the situation will be reported to Lusaka immediately.
He added that Zambia treasures the bilateral relationship between the two countries, and is willing to work with China closely to deal with the case properly.
The Chinese Embassy in Zambia has also held discussions with the Zambian government for the release and has visited the arrested Chinese citizens.
The two-month pregnant woman was among five women arrested during police raids in the town of Chingola last week.
She is the newlywed wife of a translator working for a privately-owned Chinese mining firm and she only arrived in Zambia last month, according to Red Star News, an online news website run by the Chengdu Business Daily.
The woman's husband was quoted as saying that his wife was confined with a group of other women and was in a bad condition, but he had not been able yet to visit her in jail.
The man said a bail request for his wife was refused, but the authorities did not provide him with a reason why.
On Saturday, Home Affairs Minister Stephen Kampyongo told Reporters that foreigners should not get involved in mining-related operations such as smelting without proper licences.
Mr. Kampyongo also accused the Chinese citizens of employing youths to steal copper and precious minerals.
Officials from the Chinese embassy in Zambia had visited those in detention and asked for a screening of the Chinese suspects and for their early release.
The Foreign Ministry also said China supported Zambia's crackdown on illegal mining, but the country's authorities had not provided strong evidence to justify the arrests.