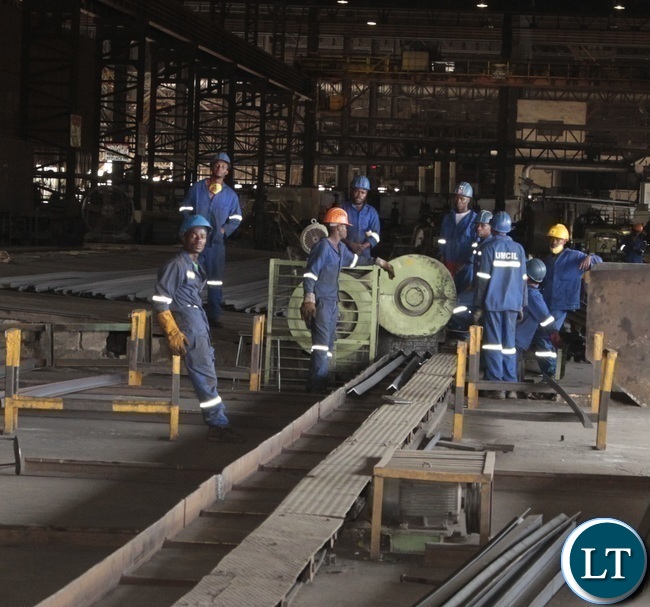 President Edgar Lungu says that government values the role that the mining sector plays in the economic development of the country.
President Lungu noted that the mining sector has a potential to catalyze industrialization and wealth creation through improved upstream, downstream and side stream linkages.
He said that much has not been done to unlock this potential adding that government wants to realize this potential in the next five years by promoting linkages and enhancing participation of local producers in the entire value chain of all the mineral extraction in the country.
ZANIS reports that the President made these remarks in the speech read on his behalf by Commerce Trade and Industry minister Magret Mwanakatwe at the 6th Copperbelt Agricultural,Mining,Industrial Networking and Industrial Expo show in Kitwe today.
President Lungu further stated that this will be done among other things strengthening local content polices and strategies.
He said that in this way mining companies shall be compelled to procure goods and services locally as opposed to outsourcing from abroad.
These measures will go a long way in growing the contribution of mining to the economy not only at macro level but also at the grassroots leve for ordinary people to benefit from such initiative, said Mr Lungu.
And speaking at the same event Show society chairperson London Mwafulilwa said that a total of 160 exhibitors participated in this year's show which was celebrated under the theme Adding value the home grown solution.
Mr. Mwafulilwa said that the show has seen an increase in the number of metal export as a result of hard work.
He thanked government for the continous commitment it has shown in supporting the show.