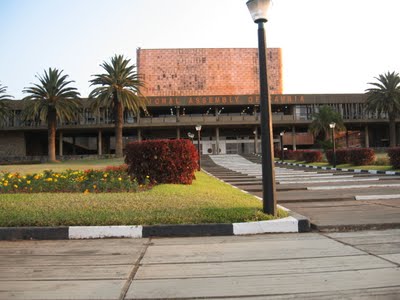 The first session of the 12th National Assembly which adjourned sine die on March 28th, 2017 resumes sitting today.
During this session of Parliament, the house will restrict its business to adoption of various Parliamentary committee reports.
Government Chief Whip Richard Musukwa however says the house will first start by debating President Edgar Lungu's mid-session speech to Parliament.
Mr. Musukwa says the President's speech which was taken to the committee on legal Affairs will be brought on the floor of the House.
The Chief Whip says business in the house will also include presentation of bills, questions for oral answer and private members motions.
Mr. Musukwa has told ZNBC News in an interview that Ministerial statements and the Vice President's Questions time are also on schedule.
And Speaker of the National Assembly Patrick Matibini is expected to make rulings on several points of order which he reserved ruling during the last seating.
The last seating, saw UPND MPs stage protests and where absent when President Lungu addressed Parliament's mid-session.
Dr Matibini on several occasions reminded Members of Parliament to observe the decorum and dignity of the house.
And Mr. Musukwa today said he expects all MPs to adhere to the dignity and decorum of the House.