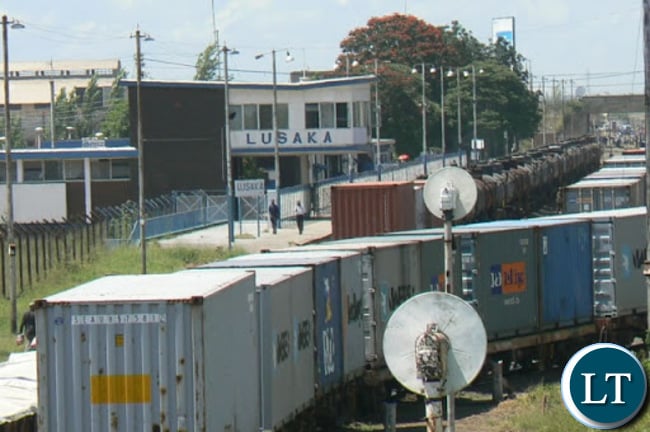 MORE mining investors and other business houses are now seemingly opting to transport their consignments on railway as opposed to the use of the road.
Zambia Railways Limited (ZRL) says it has been engaged by a number of mines and other corporate entities to ferry their goods on railway.
The railway company has transported 4,000 tonnes of blister copper to Durban in South Africa from Chambeshi Smelter after connecting the Copperbelt mining town to its railway network.
ZRL managing director Christopher Musonda said the recent connection of Chambeshi town to the national railway network was an important milestone in the business of the company.
He was speaking in an interview yesterday soon after presenting the trophy to Central Province Minister Sydney Mushanga which the company received at the Copperbelt Agriculture, Mining and Industrial Networking Expo last week.
The railway company received the trophy after being named overall best exhibitor during the event where more than 100 companies took part.
"We have now completed the connection between Mufulira line on the Copperbelt and Chambeshi Smelter and we have so far moved 4,000 metric tonnes of blister copper to Durban as a result of that connectivity.
"We also started moving cement for Dangote; as you know Dangote is one of the biggest manufacturers of cement in this country, but despite having many trucks they have seen the value of using our railway," he said.
The company is also moving coal for the cement manufacturing company and has received an order to ferry 10,000 tonnes of the product from Batoka in Southern Province to Ndola on the Copperbelt this month.
Meanwhile, Mr Mushanga said the trophy was a symbol of unity and a clear indication that there were many great things coming out of the province and Kabwe in particular.
The provincial minister urged the management at the railway company to maintain high standards and good policies that have resulted into the recognition at the international event.
"This was not an accident; it is a sign of hard work by management, and it is actually showing that Zambia Railways is the right hands and on the right track and this is what we would like to see," he said