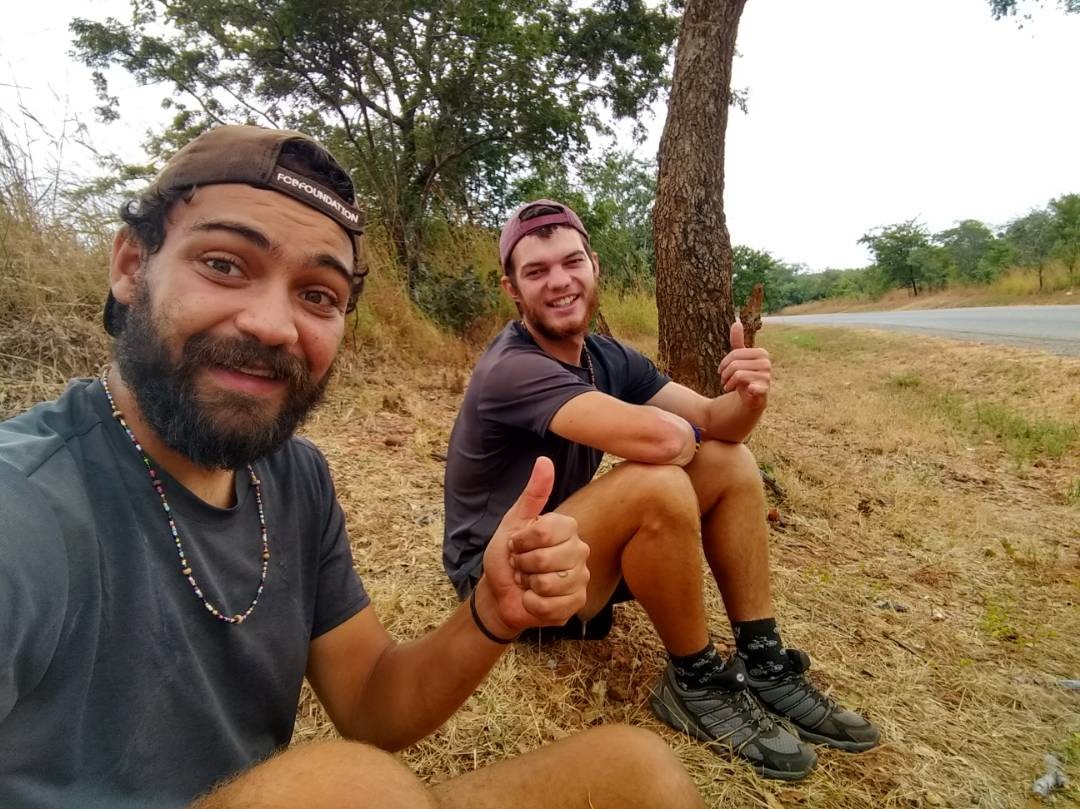 Warren Handley and Tom David are two young South African's undertaking an epic journey of 6000km, at an average of 50km per day, from Kilimanjaro and Johannesburg. They are doing this to heighten awareness about orphaned and vulnerable children as well as the importance of early childhood development (ECD) in rural communities across southern Africa. They should be in Lusaka around the 22nd June.
Their journey takes them through six countries, starting at the foot of Kilimanjaro in the north of Tanzania, and then walking southeast through Malawi, Zambia, Zimbabwe, Botswana and finally returning home into South Africa.
They are carrying all of their equipment (backpacks, camping gear, water, food, etc.), while living below the breadline at $2 per day. While they acknowledge they do not fully understand the hardships of poverty, this is an attempt to make the experience as relatable as possible.
We caught up with them for an interview.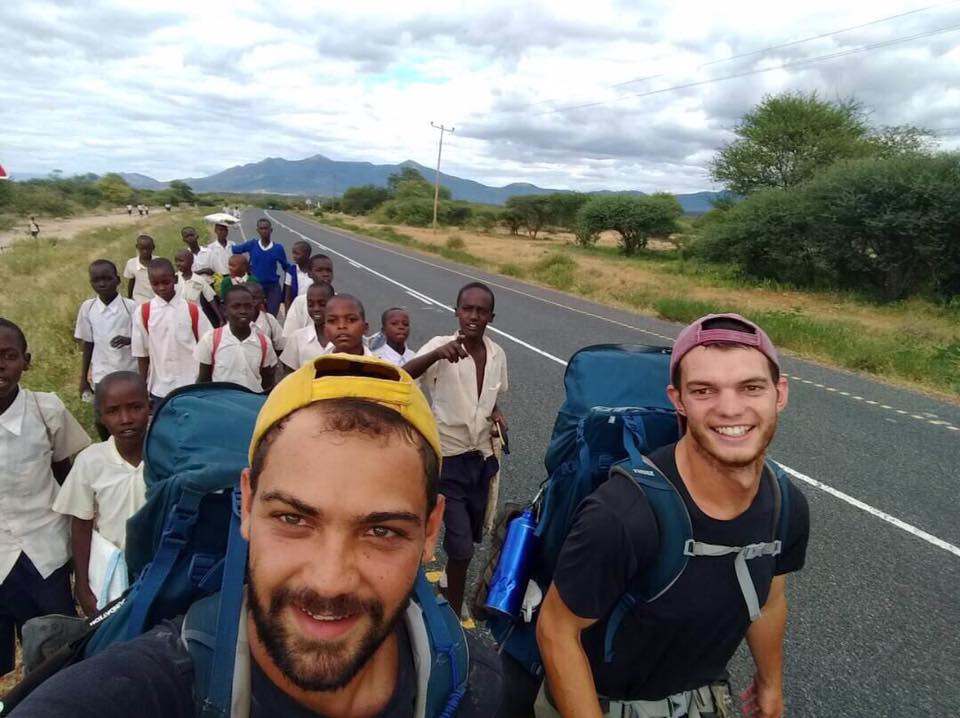 KAPA187: What made you decided to take this 6 000km walk from Kilimanjaro to Johannesburg.
Warren Handley and Tom David: The organization was founded by Thabang Skwambane when he cycled unsupported along the same route, just in the other direction. Through our involvement at Aluwani and with it being the 10 year anniversary of the organization, the opportunity presented itself for us to recreate the challenge and make our own commitment to ensuring no child has to walk the journey of life alone.
KAPA187: Did you undergo any sort of training before embarking on this journey?
Warren Handley and Tom David : While being in Cape Town we had a standard 37km route around Table Mountain. It helped us prepare for the physicality of the challenge but soon after we started walking from Arusha in Tanzania we realised that nothing could have prepared us for the challenges that would come our way.
KAPA187: What type of equipment are you carrying with you?
Warren Handley and Tom David : We each have a backpack weighing about 20kg. This contains a tent, sleeping bags, a few first aid essentials, very little spare clothing and about three litres of water a day.
KAPA187: Tell us about the cause you are bringing awareness to. How did you decide upon it?
Warren Handley and Tom David : Aluwani as an organization that specialises in Early Childhood Development (ECD) needs in rural communities. Through our involvement at the organisation we realised the importance of ECD and the effect that proper love, nurturing and support can have on the trajectory of a child's life.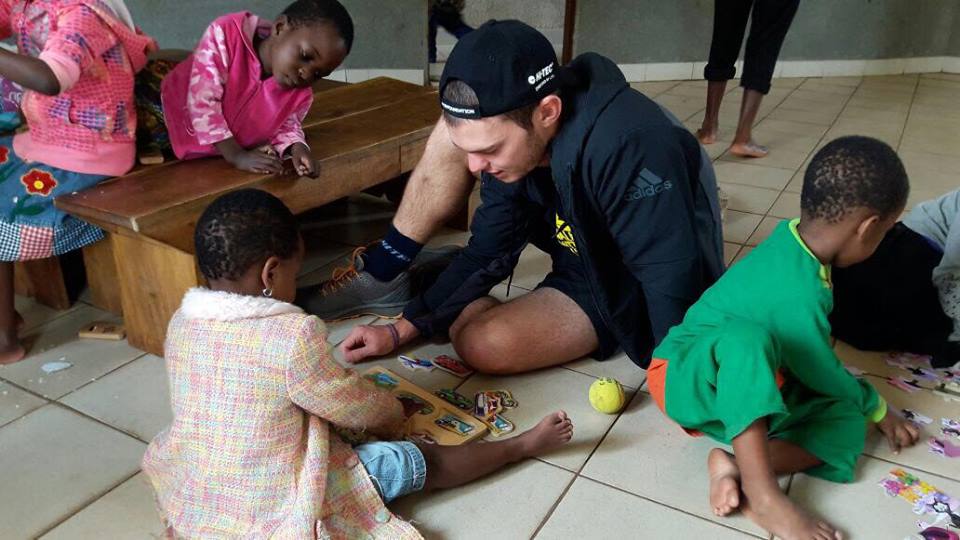 KAPA187: You have conducted some early childhood development workshops, tell us about them.
Warren Handley and Tom David : In each country we have conducted a workshop teaching ECD practitioners and caregivers how to make toys and learning resources from reusable waste. It has been incredible to see how people have engaged with the material and especially amazing to witness how they have learned from each other. We have found it an opportunity to both share our ideas and learn from theirs which we are extremely grateful for.
KAPA187: How has the reaction from local people you have met during your journey been?
Warren Handley and Tom David : We have been completely humbled by the way in which we have been received. From Police to Schools to members of the community. We have been shown kindness from far and wide along our entire route so far. We have always been shown a safe place to pitch our tent and often we are offered food and some water to bath with too.
KAPA187: Tell us about the challenges you have encountered and how you have over come them.
Warren Handley and Tom David : One of our biggest challenges came in the first week in having to learn how to adapt to our environment. Waking up each day not knowing where we would be sleeping that night or where (sometimes if) we would find food became a difficult emotional adjustment. However with increased confidence and better planning it's something we continuously grow more comfortable with. It's also often daunting that regardless of what situation we find ourselves in, whether it be comfortable or painful, we have targets to reach and have to keep walking.
KAPA187: What lessons have you learnt about yourself during this journey?
Warren Handley and Tom David : We have learnt to have faith in ourselves and what we are capable of and to have faith in other people and their willingness to help if you give them the chance. We do acknowledge though, we will probably learn a lot more from our experience when we are able to look at it retrospectively in its entirety.
KAPA187: What has been the most difficult part of the journey, and the most fulfilling?
Warren Handley and Tom David : Our most difficult part of the journey was one particular day in Tanzania, having to walk mostly uphill for 50km to find the next village. Arriving exhausted, in pain and with nowhere to sleep, our toughest day became one of our most fulfilling too as we were taken in by a family in the village. Not being able to speak their language, all it took was for a lady and her daughter to see how tired we looked to open their home to us. Seventeen year old Choleta even gave up her room for the night to ensure we had a place to sleep. We left feeling humbled and with filled hearts.
KAPA187: What do you hope to have achieved by the time your journey comes to an end.
Warren Handley and Tom David : In terms of the campaign, we would like to raise R1.5 million towards ECD needs in rural communities. We also hope to in some way inspire others to make their own commitment towards contributing to a more equal society.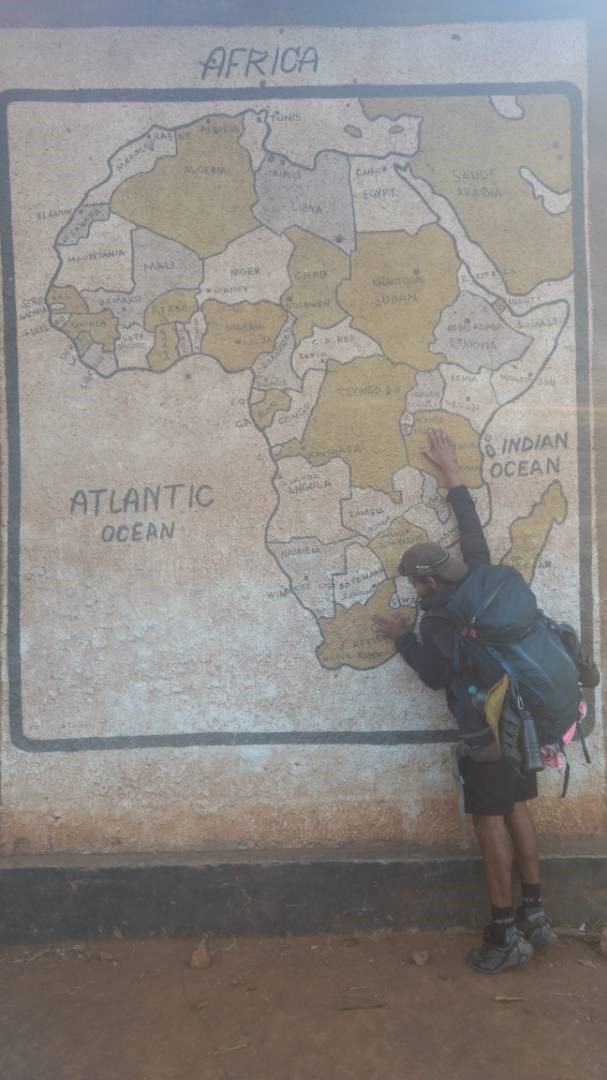 KAPA187: How can people follow your journey?
Warren Handley and Tom David : People are able to follow our journey on all social media platforms:
Facebook: Walk With Us
Instagram: @walkwithus2017
Twitter: @walkwithus2017
And on our website:
www.walkwithus2017.co.za
KAPA187: Any last words…
Warren Handley and Tom David : We would like to say a very big thank you to everyone who has shown their support in various ways. You all are too a part of this journey and without your donations and encouragement this would not be possible. We thank you for Walking With Us!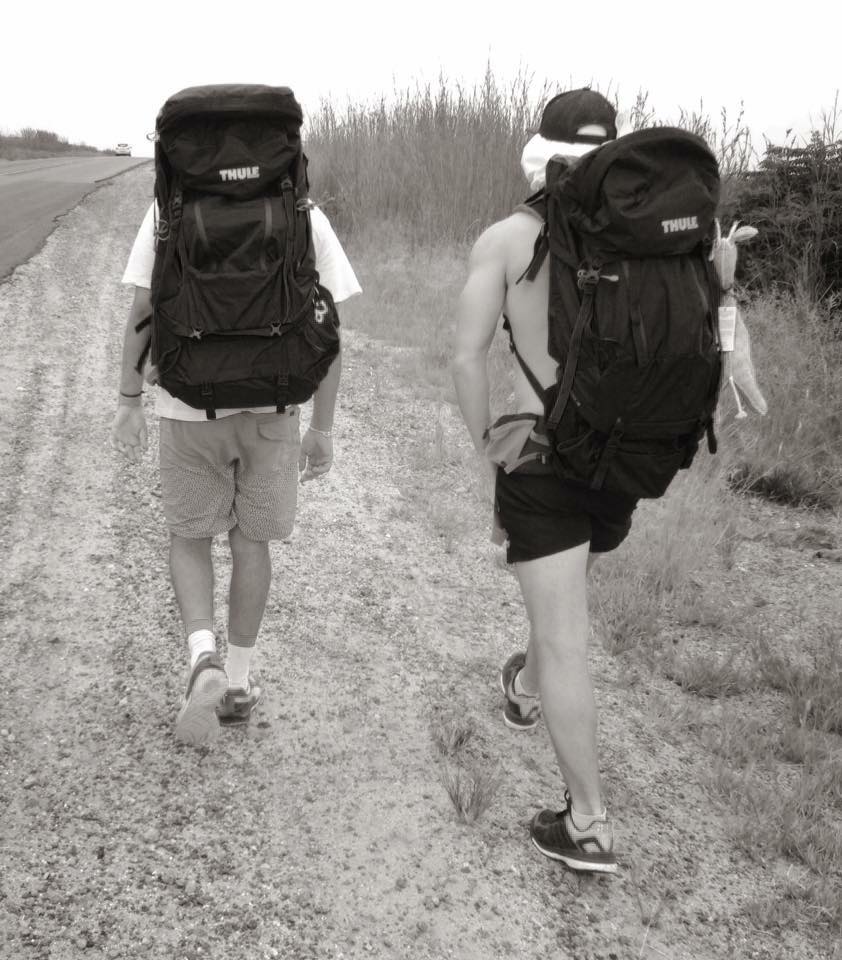 Warren Handley Age: 24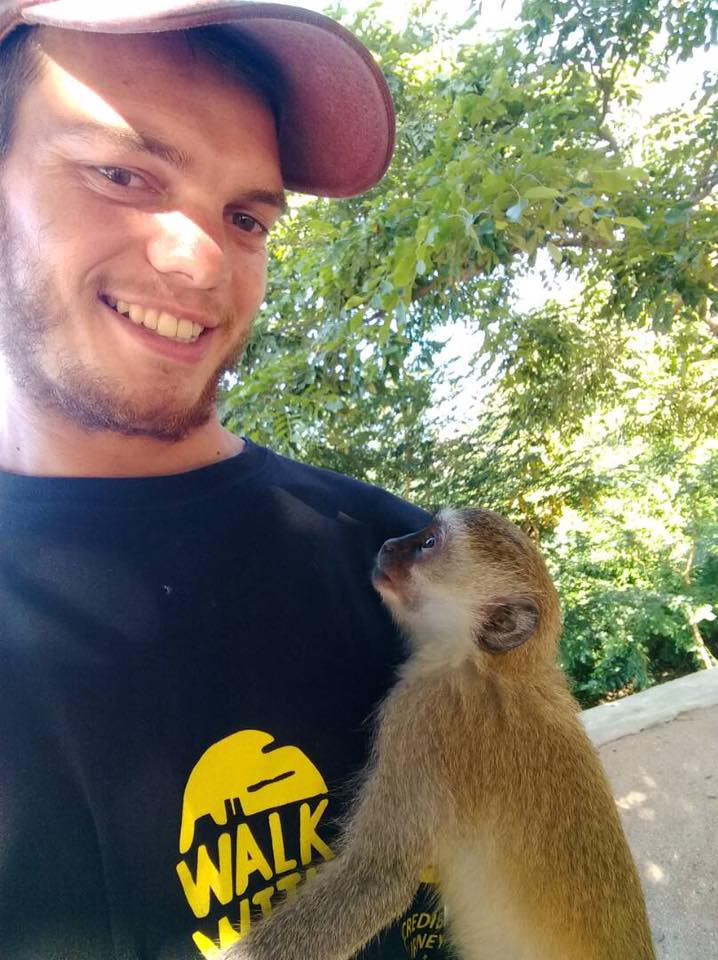 Education: Bachelor of Business Science, Honours in Marketing from the University of Cape Town
Born and raised in Cape Town, I went to Bishops and later UCT. I have developed a strong sense of adventure and a passion for travel, however Cape Town will always be home. With a love for South Africa comes a desire for change and social equality, resulting in a strong interest in social change. In my spare time you're likely to find me on the mountain or in the ocean. Mondays are my favourite day.
Tom David Age: 23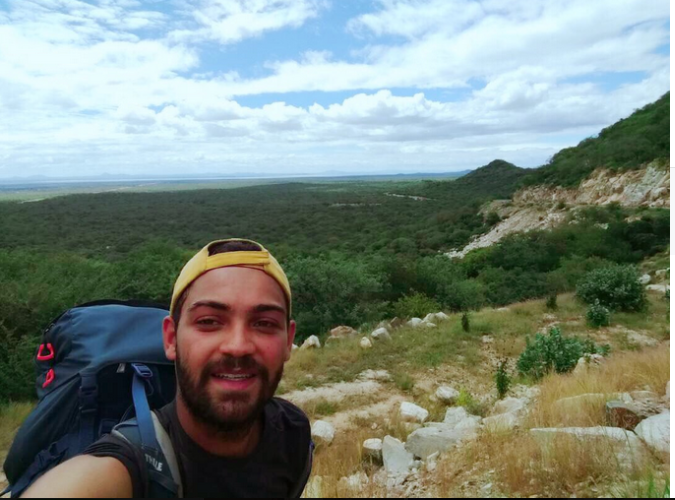 Education: Bachelor of Commerce. Majoring in Economics from University of Cape Town.
I was born in Cape Town and went to Bishops and after matriculating went on to UCT. Being raised in Cape Town has allowed me to fall in love with everything that nature has to offer. In my free time I love nothing more than heading up the mountain to see a new view or tasting sea water all around the coast. I have a passion for seeing new things and especially meeting new people. Living in South Africa, I have been exposed to a lot of social injustice and that has forced me look at making active steps towards social equality not only in South Africa but the rest of the continent and even the world.
BY KAPA187