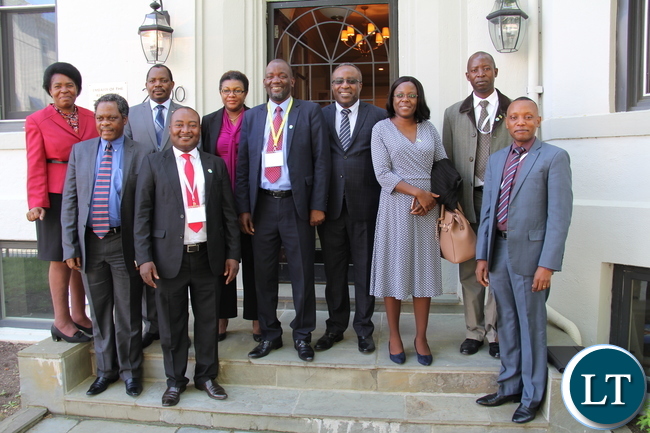 PARLIAMENT on Wednesday heard that Zambia Environmental Management Agency (ZEMA) has identified seven mining companies on the Copperbelt whose emissions are above the prescribed pollution control limits.
Minister of Water Development, Sanitation and Environmental Protection Lloyd Kaziya said the seven companies have since been issued with compliance orders to immediately institute measures to comply with the national emission standards, while one has been served with an environmental restoration order to remedy the pollution it has caused on the Mwamanshi, Mushishima and Muntipa streams.
He said this when he presented a ministerial statement on pollution of water sources as a result of mining activities.
"I wish to assure the people affected by the pollution of the water bodies and the people of Zambia that ZEMA will utilise the relevant provisions of the Environmental Management Act to ensure all seven companies comply with the conditions they have been served with," Mr Kaziya said.
Mr Kaziya said non-compliance by the companies shall attract stringent measures, including complete shutdown of polluting companies, and litigation.
He said ZEMA plans to extend its workforce from the current 91 to 241 in the next five years to ensure the agency is responsive to the needs of the country.
"Government remains focused to provide adequate support towards the sustainable management of the environment in Zambia for our future generations," Mr Kaziya said.
And Mr Kaziya said ZEMA is up to the task to ensure the environment is protected from harmful pollutants.
He was responding to Ndola Central member of Parliament Emmanuel Mulenga (PF), who, during his follow-up question, wanted to know what ZEMA is going to do to illegal miners in North-Western Province who are using mercury to mine gold.