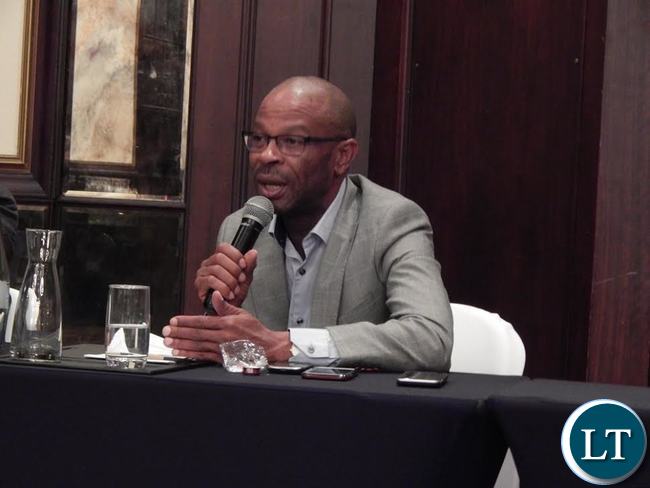 Deputy Secretary to Cabinet Christopher Mvunga has called for a change of mindset in order to successfully implement the 7th National Development Plan.
He said this during the official opening of the formulation of volume II of the plan in Siavonga today where he said Volume II seeks to spell out the implementation of the recently launched 7th National Development Plan.
The Secretary to Cabinet stated that all Zambians must commit to ensuring that the plan is a success and that citizens must be optimistic that the set goals can be achieved.
He further explained that His Excellency the President wants the document to succeed without fail.
"Civil Servants must work hard in implementing the plan and any civil servant that will not support the Plan will have to be retired from the civil service." He said.
Mr. Mvunga also directed the Ministry of National Development Planning to develop a comprehensive communication strategy that will allow Zambians in all parts of the country to understand the contents of the document.
He urged the Ministry to translate the document into several local languages that will make it easier for citizens in certain parts of the country to understand the document.
And speaking at the same event, United Nations Resident Representative Janet Rohan stated that the plan is of a very high standard and indicated that the UN would like to use it to show case the 7NDP as one of the best practices among UN member states.
She stated that it is important that other countries learn how Zambia has manged to develop such a coherent and well-articulated plan that reflects the principles of sustainable development.
"The plan is of a very high standard and indicated that the UN would like to use it to show case the 7NDP as one of the best practices among UN member states" Ms. Rogan said
[Read 128 times, 1 reads today]