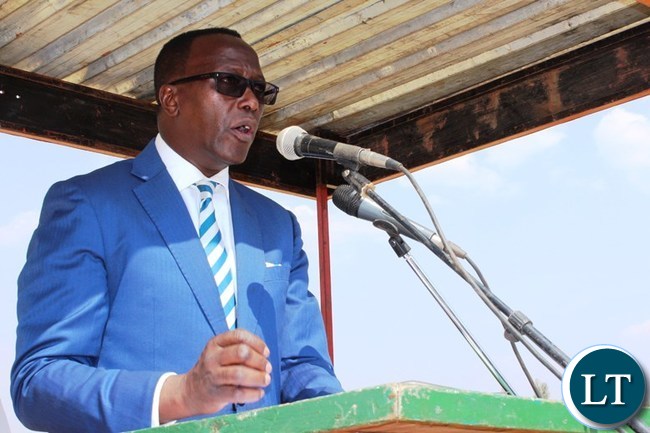 Eastern Province Permanent Secretary Chanda Kasolo has dismissed allegations from some PF members that his administration is not working supporting the party in the province.
Mr. Kasolo said that he will not be intimidated by cadres because he is a civil servant and not a politician.
He reacting to the PF provincial leadership in the province which has called for his removal from office.
Mr. Kasolo also said that PF cadres do not have an absolute right to government contracts.
He explained that the provincial tender board committee is the one that awards contracts based on merit whether the company bidding for the contract is owned by someone from the ruling party or opposition political party.
Mr. Kasolo explained that the provincial tender board committee is guided by the Zambia Public Procurement Authority guidelines when awarding contracts.
He said as a public officer, he has an obligation to work for Zambians and not politicians asking him to give them contracts and jobs to their relatives.
He also denied ever assisting UPND sympathisers owning construction companies to get contracts and push for their quick payment.
This week, the PF leadership in Eastern Province held a press briefing at its Provincial Secretary Joseph Kolosa demanded that Mr. Kasolo, deputy Permanent Secretary Patrick Mwanawasa and Chipata District Commissioner Kalunga Zulu to be dismissed for failing to work with the PF and assisting to enrich UPND members through awarding them contracts.
Mr. Kolosa said the trio have continued to occupy offices when they have not been working and supporting the ruling party.
Mr. Kolosa also accused the three senior government officers in the province of frustrating the party by working with contractors who are not in good terms with government.
He says prior to last year's general elections, Mr. Kasolo was advised to desist from giving contracts to a Moses Moyo and a Sam Thole because the party had reliable information that the duo was working with the UPND.
Mr. Kalosa alleged that Mr. Kasolo has continued to financially equip the duo by giving them contracts and ensuring that they are paid in good time.
He says Mr. Kasolo ignored the advice and continued working with the two contractors, who stood on the UPND ticket in Chadiza and Luangeni Constituencies during the last general elections.
He says the party had attempted to have a mutual dialogue with the PS, his Deputy and the DC but they have not been cooperative.
[Read 77 times, 1 reads today]