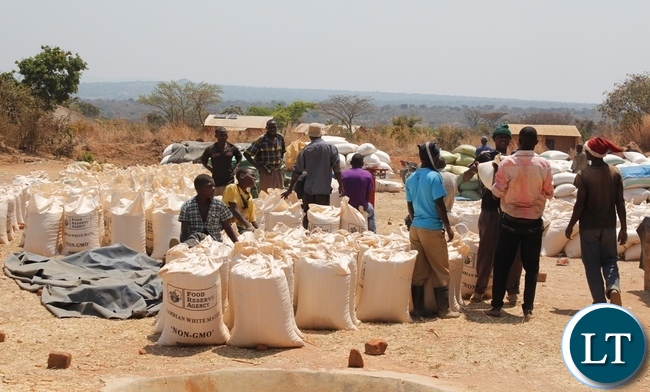 Chilanga District Commissioner Edith Muwana has urged farmers in the district not sale their maize to briefcase businessmen but wait for government's announcement of the floor price.
Speaking at the district show in Chilanga yesterday, Mrs Muwana said some briefcase businessmen are offering a price as low as K50.00 for a 50kg bag of maize which was so demoralizing on the part of farmers compared to the production cost incurred.
She said farmers should exercise patience and wait a competitive price that government will announce.
And Mrs. Muwana said government has addressed all the challenges that farmers faced in accessing input using the E-voucher system in the last farming season.
And Chilanga show society chairperson Simon Chiputa said despite the challenges that farmers faced with the E-voucher system they were able to purchase inputs from the cheapest Agro dealers.
Mr. Chiputa thanked government for introducing the E-voucher system which is aimed at helping farmers to access inputs as quickly as possible.