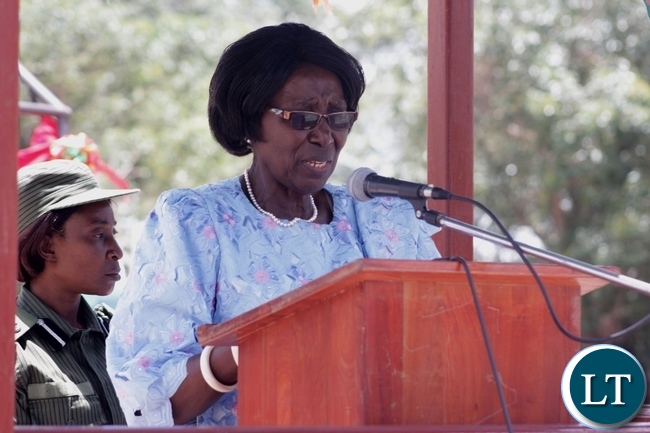 Vice President, Inonge Wina says government expects the church to take a leading role in the promotion of unity. Mrs. Wina says the church should encourage politicians to co-exist and engage in open and positive dialogue.
The Vice President says the church has a responsibility to guide the Nation in times such as now when the country is faced with many issues. She says government has faith in the church because it has always offered guidance whenever the country was at crossroads.
The Vice President said this today at Cabinet Office, before a closed-door meeting with the church and religious leaders from different faiths. Mrs. Wina hosted the clergy to discuss ways on how the church can best execute their guidance role in the country.
The Vice President is expected to issue a joint communique with representatives of the Church on the resolutions from the closed-door meeting, which lasted for slightly over an hour.
The meeting was attended by the Zambia Conference of Catholic Bishops -ZCCB- and the Evangelical Fellowship of Zambia -EFZ- among others.
[Read 19 times, 1 reads today]