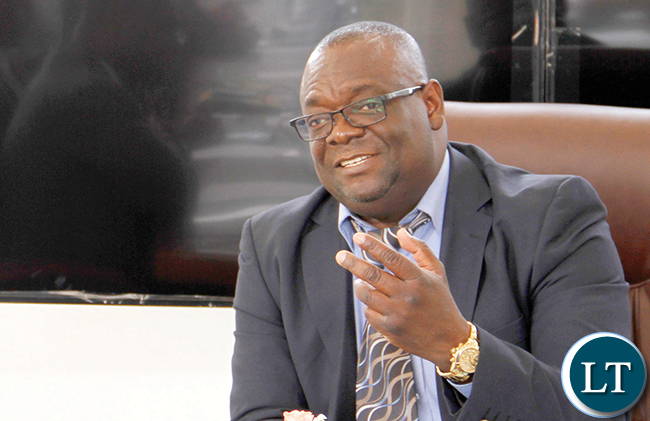 INCREASING cases of sexual scandals involving male teachers and their pupils are disturbing and need to be stopped, the Teaching Service Commission (TSC) has said, warning that names of perpetrators will be made public if the trend continues.
As a measure to counter the immorality, the TSZ will be working with the Teaching Council of Zambia (TCZ) to come up with a website where names of teachers found guilty of the misconduct will be published to shame them and fend off would-be offenders.
TCZ chairperson Stanley Mhango said that teachers aged between 25 and 35 were the major culprits in the scandals.
"Why is it that we are now preparing teachers whom parents cannot be comfortable with? That is why the Teaching Council of Zambia is here because that is a very serious offence and we are now working with them (TSC) to come up with a book of sexual offenders.
"Once you have been found guilty as a teacher of being a sexual offender, we will put that in the book of sexual offenders and post on the website for the Teaching Council of Zambia, maybe we will reduce on these cases," Mr Mhango said.
Mr Mhango was telling a gathering of stakeholders in the Teaching Service in Kabwe yesterday aimed at familiarising them with the operations of the TCZ.
He bemoaned the long period the sexual relationship cases took before being disposed of.
Mr Mhango challenged teacher training institutions to increase their efforts and begin to mold teachers that would not undress the profession through ill morals.
Mr Mhango also challenged the Teaching Service to be ready to serve from any place without politicising their appointments and changes in the teaching sub-sector.
General Education Permanent Secretary Henry Tukombe called on the Public Service workers to change the mindset and begin to deliver.
Mr Tukombe said there was need for the teachers and other civil servants to be agents of positive change.
"Let us take this meeting as an opportunity to remind ourselves what the Teaching Service Commission is all about," he said.