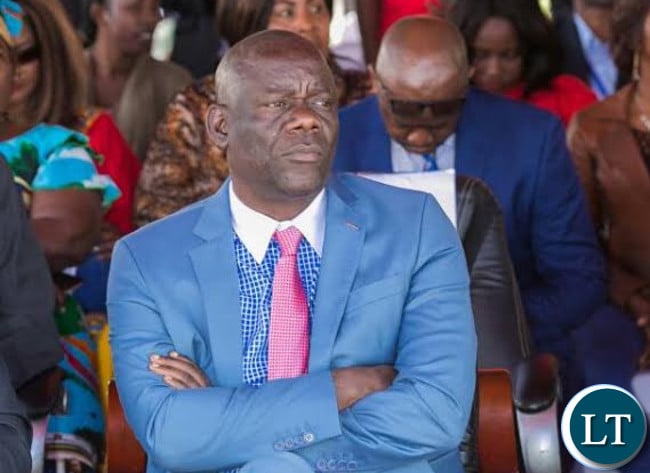 FOR IMMEDIATE RELEASE
PF SADDENED BY LUSAKA CITY FIRES, CALLS FOR CALM
Lusaka, Zambia, 4th July 2017 – The governing Patriotic Front is deeply saddened following the fire that gutted Lusaka City Market and some unconfirmed reports of fires within the city. The PF Secretary General, Davis Mwila has called for calm from all that have been directly negatively affect by the inferno whose source and origin are yet to be established.
"The news of the gutting of City Market has been received with great distress by the PF. The importance of the Market can never be overstated as it serves many Zambians from all walks of life. We stand with the people that have lost property and hope that security agencies will act swiftly to investigate this matter. We are a Party for the poor and so we feel the pain of their loss. If it is sabotage, we demand for stiff sanctions and if it be an electric fault, still we ask for accountability from those tasked to manage the facility, " said the visibly disappointed Mwila.
The Secretary General has further called for calm among the members of the public as various national security wings were on the matter to establish what caused the fire which has consumed goods worth millions of Kwachas.
"PF urges those that have lost property in the fires as well as the public to stay calm and avoid any unnecessary provocation from those whose mockery seeks to dilute the impact of this unfortunate event. Let us all cooperate with the various national security wings that are currently working around the clock to find out the origin of the blaze," he added.
Mr Mwila was also quick to warn," As the PF, we will not be distracted from our vision of meaningful development for all Zambians by a few sadistic elements that have nothing but terror and division to offer to a peace loving and united Zambia."
Lusaka and the nation woke up to the sad news of a massive fire that destroyed City Market on the morning of Tuesday 4th July 2017. Both the Zambia Police and Fire Brigade have confirmed that there was an inferno at Lusaka City Market. The cause of the blaze is still unknown, amid fears that it could have been an act of arson.
[Read 66 times, 1 reads today]