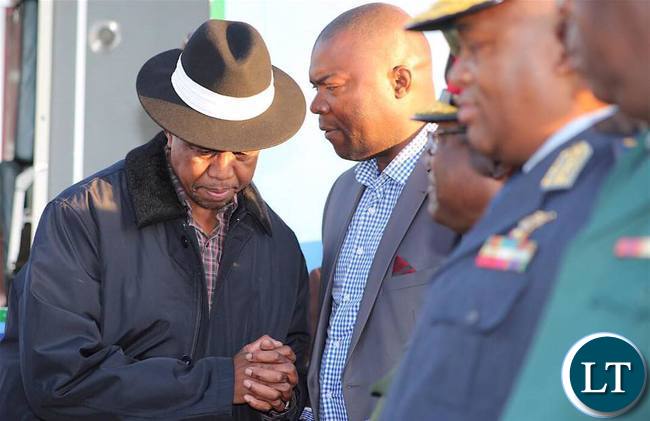 PRESIDENT Lungu says he will not rush into firing his ministers and making changes to the Zambia Police Service command on the basis of baseless claims.
The President said he still has faith in all his ministers and other serving appointees, and that he will not be swayed into firing people based on falsehoods by some members of the public who claim that they have failed to execute their duties.
The head of State ruled out any possibility of sacking Copperbelt Minister Bowman Lusambo following calls by some senior party members that he is divisive.
President Lungu was speaking at State House during a press conference yesterday.
"You cannot stampede me into firing people. My strategy is not to fire people on the basis of calls from the public. It is not an easy decision to fire people. Bowman will serve at my pleasure," President Lungu said.
He said he will never base his decisions on falsehoods but will thoroughly investigate matters brought before his table before taking any decision.
President Lungu urged all his appointees to continue executing their duties diligently for the benefit of the Zambian people.
Mr Lungu called for patriotism and a sense of pride from all Zambians in resolving matters of national interest.
"Zambia is one of the most accomplished democracies in Africa," President Lungu said.
He also assured the international community that government institutions have continued operating normally and that those that want to invest in Zambia are free to do so.
[Read 141 times, 1 reads today]