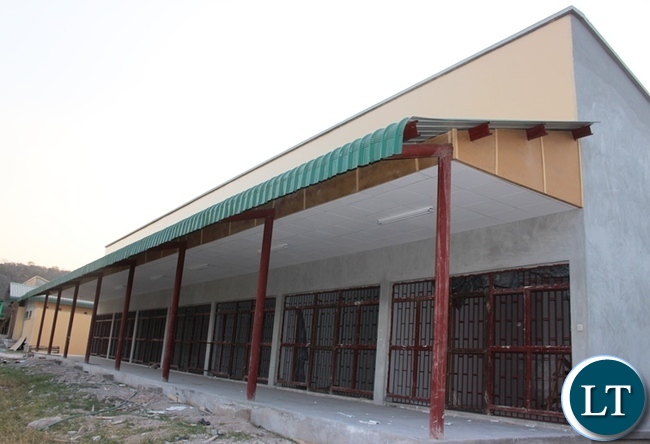 ITEZHI-TEZHI residents have appealed to Government to commission the first-ever modern bus station and market built at the cost of K16 million.
Traditional leaders, the clergy and residents are among stakeholders seeking the opening of the two facilities located in the central business district.
United Church of Zambia (UCZ) St Margaret's congregation reverend-in-charge Masuzyo Ng'ambi said Itezhi-Tezhi residents were looking forward to the completion and opening of bus station and market but the facilities are not operational despite being completed.
Rev Ng'ambi raised the concerns during a meeting of Itezhi-Tezhi Pastors Fellowship Association with Central Province permanent secretary Chanda Kabwe St Margaret's congregation on Friday.
"The church is happy that the bus station has been completed. But the people are wondering why Government is delaying in opening it. People want to see the facility start operating," Rev Ng'ambi said.
Other residents expressed their concern when Mr Kabwe featured on a live interactive programme on Itezhi-Tezhi Radio Station.
In response, Mr Kabwe assured the people that Rayton Construction has successfully completed the two projects and the facilities were scheduled for commissioning on August 8.
Mr Kabwe, however, said the United Party for National Development had allegedly protested that the facilities were being opened to hoodwink voters to vote for Patriotic Front.
"We wanted to open them but we stopped because an opposition political party protested. Maybe we will open next month after the elections but if you people demand that the market [and bus station] be opened, we will go ahead and open them," he said.
Meanwhile, traditional leaders, the clergy, fishermen and their spouses have implored Government to revise the cost of a fishing permit, saying K1,200 was high.
The stakeholders made the appeal during separate meetings with Mr Kabwe who assured that he will engage his counterpart at the Ministry of Fisheries and Livestock.
Mr Kabwe said PF is a listening government and it is important to listen to complaints of the people.
And Mr Chanda has prodded traditional leaders in the region to be abreast with developmental projects Government is undertaking in their districts so that they are able to explain the development efforts to their subjects.
And Mr Chanda has called for hard work and commitment to duty among civil servants in Itezhi-Tezhi.
Mr Kabwe said in districts such as Itezhi-Tezhi, Government is undertaking various infrastructure development projects like construction and upgrading of roads, schools and health facilities.
Mr Kabwe said on Friday here during a meeting with traditional leaders that Government realises the need to involve them at difference levels to effectively serve the people.