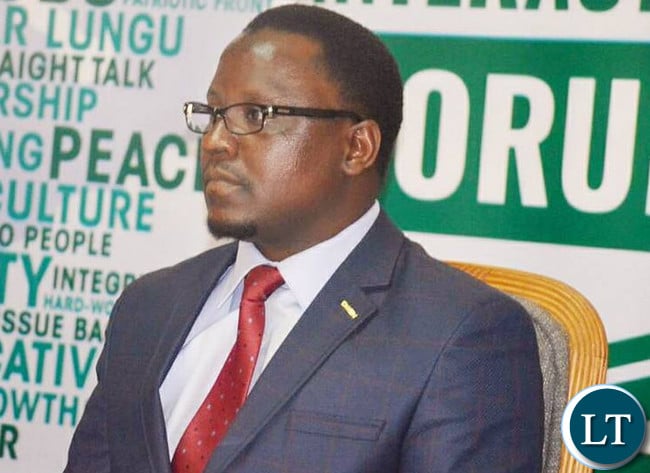 Presidential empowerment fund patron, Kabwe Chanda, says a number of marketeers in Itezhitezhi district in Central province are expected to benefit from the Presidential empowerment fund next week.
Mr. Chanda, announced yesterday that he would personally travel to Itezhitezhi to disburse the funds to the marketeers.
Mr Chanda, who is also Central Province Permanent Secretary, made the promise yesterday during the official opening of Itezhitezhi Bus Station and Market complex by Vice president, Inonge Wina.
He said the move to empower Itezhitezhi marketeers is meant to ensure that local traders occupy the modern market before well-do and other unscrupulous people occupy the modern shops.
He called on council management to run ensure that they locate the new shops to indigenous marketeers without favour or corruption.
Yesterday, vice president Inonge Wina opened a prestigious modern bus station and market complex, the first of its kind in the country.
Speaking during the commissioning of the modern market, Mrs Wina warned council management against subletting the facility to business men and women from outside Itezhitezhi district.
She also warned that government would not tolerate political interference in the operation and management of the Bus station and market.
Mrs Wina advised the local authority to appoint an advisory board to manage the affairs of the Bus station and market according to the market and Bus station Act number 7 of 2007.
She said the Act clearly specifies who should be members of the management board and warned council management against exercising politics in the management of the Bus station and market.
Mrs Wina also paid glowing tribute to the construction company, Rayton, for putting up such an attractive structure at a cost of K26 million.
And Rayton company project manager, Xiaobing Zhu, donated 250 calculators and thanked government and people of Itezhitezhi district for their patience during the construction period.