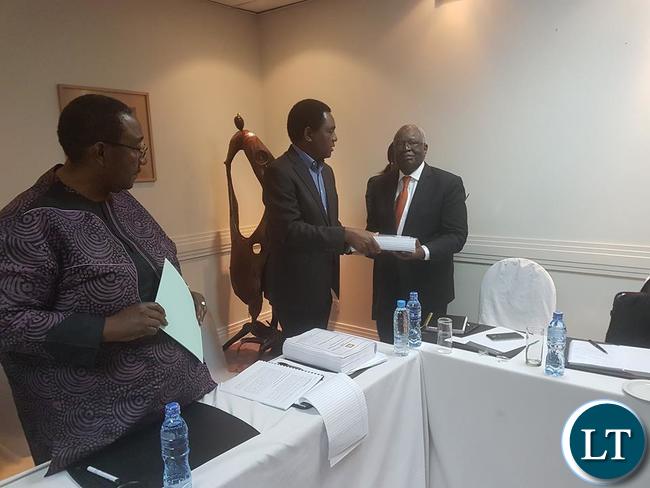 UPND President Hakainde Hichilema says his party is prepared for a genuine and meaningful dialogue process as a means of resolving national issues.
Mr Hichilema said the dialogue process is a prerequisite to focus on the core business of uplifting the welfare of the people.
He was speaking shortly after the UPND senior leadership held another meeting with Commonwealth Special Envoy for the Zambian dialogue talks Prof Ibrahim Gambari for the second time since the envoy came to Zambia last week.
"On our part, we presented what we believe are some of the key issues that the country must address in order to cure some of the ills of the past as we move forward in peace and prosperity based on the respect for the rule of law," Mr Hichilema said.
He added, "We have always stood for meaningful dialogue as a means to resolving issues affecting our country as that is a prerequisite to focus on the core business of uplifting the welfare of our people."
The meeting took place at Intercontinental hotel in Lusaka.
Mr Hichilema presented a dossier of evidence to support the party's concerns about the political problems facing the country.
He was accompanied by senior party officials including Vice President Geoffrey Mwamba, Chairperson Mutale Nalumango, Secretary General Steven Katuka, Spokesperson Charles Kakoma , Leader of the Opposition in Parliament Jack Mwiimbu, UPND Whip in Parliament Garry Nkombo and Chairman for International Relations Ambassador Mulondwe Muzungu.
Prof Ibrahim Gambari is also scheduled to meet President Edgar Lungu on Thursday for the second time since he came to Zambia.
He has held several meetings with stakeholders to gather information about the Zambian situation.