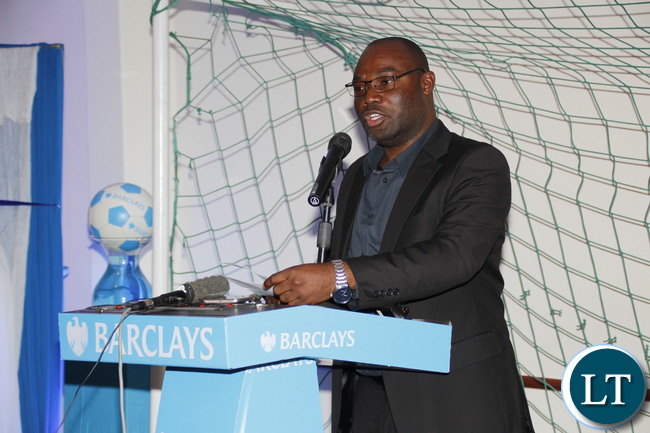 Minister of Youth, Sport and Child Development Moses Mawere has urged all sports disciplines to emulate the outstanding performance of the Zambia National Women's Football (Shipolopolo) team in the on-going Council of Southern Africa Football Associations (COSAFA) tournament.
Mawere notes that the routine exhibited by the Shepolopolo so far clearly shows that Zambia is a football nation.
ZANIS sports reports Mawele saying in an interview today, that the Shepolopolos should continue with the same enthusiasm in the remaining games adding that the team should not relent as the tournament gets tougher.
He further advised the Shepolopolo to beat their next opponent and possibly win the trophy since government and the home fans are behind them.
The Shipolopolo team has emerged at the summit of group A after beating Malawi's Women National team with a 6 – 3 win, but were held one all by hosts Zimbabwe.
However the Shipolopolo where confirmed as semi-finalists of the COSAFA after they walloped Madagascar 7 – 1 yesterday.
The Shipolopolos would meet South Africa's Amajita in semise on Thursday.
And the Sports Minister says he was impressed by the display of talent and skill showcased during the Coca Cola Cup Tournament for Secondary schools in Zambia.
Mawere urges Shipoloolos to maintain their winning ways
He says the performance is clear evidence that government's enforcement in revising the skills development curriculum for Primary and Secondary schools in the country is paying dividends.
He added that it is impressive that schools and tertiary education institutes in the country have become good grounds for the country to get promising and eligible sports men and women capable of bringing honours for Zambia.
Mawere has for this reason urged the Football Association of Zambia (FAZ) to consider visiting schools in rural areas in its quest to identify talent.
He said after watching the final match of the Coca Cola Cup Tournament between Petauke and Mwali secondary schools, at the weekend, he was certain that the soccer body can get get the required talented players at grassroots for the national teams.
The win by Petauke Day Secondary school is an indication that the country has a bright future and is in the right direction of building an under 15, 17 and 20 national team due to the talent and skills by the young men in rural areas, he said.
[Read 19 times, 1 reads today]