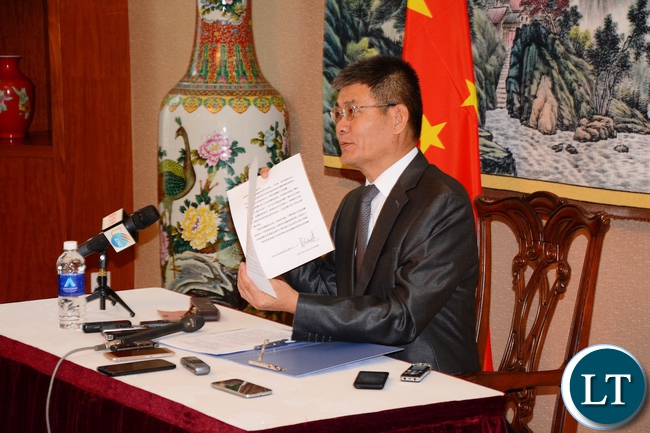 Chinese ambassador to Zambia Young Youming says progress has been towards the implementation of the china digital satellite project which is aimed at benefitting 500 villages in the country.
Mr Youming explains that the project is meant to help people in rural parts of the Country to increase their knowledge and better understanding of the world.
He further explains that the project which is under the China-Africa cultural and people-to-people exchange plan will see the free installation of satellite TV receiving devices and digital TV projector sets.
He says in an effort to ensure that the devices are effective they will be installed with solar panels especially in villages where electricity is scarce.