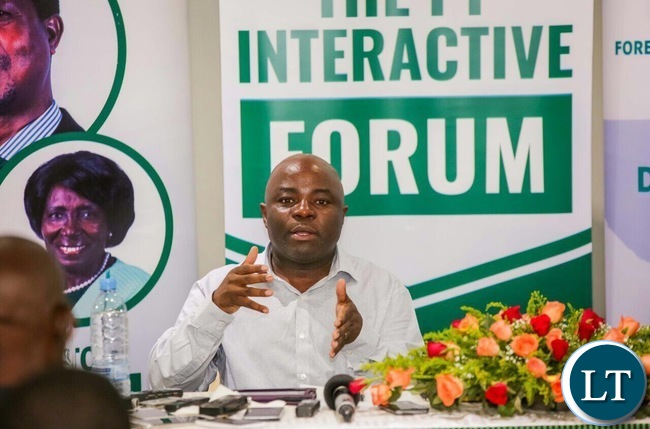 Governance activist Macdonald Chipenzi has called on President Edgar Lungu to immediately suspend Home Affairs Minister Stephen Kampyongo to pave way for investigations over the alleged receipt of three motor vehicle as alleged and disclosed by Roan Member of Parliament Chishimba Kambwili.
Mr Chipenzi said President Lungu, this time around must rise to the occasion in the fight against corruption and allow, if not directing, the Anti-Corruption Commission (ACC) to probe Mr. Kampyongo over allegations levelled against him by Mr Kambwili.
He said the allegations that Mr. Kampyongo received three brand new motor vehicles from the company that was awarded a contract to procure 42 Fire trucks at a cost of US$1million each for Zambia were very serious to be treated with kid gloves by President Lungu.
He said President Lungu should with immediate effect suspend Mr. Kampyongo from discharging his duties as Minister until investigations on the allegations are over and cleared.
Mr Chipenzi said this is so because all investigative wings fall under his ministry and their independence to carry out thorough investigations and convincing conclusions under his supervision is humanly impossible.
"As a serving minister, he may be tempted to interfere with the witnesses, including the whistleblower, Mr. Kambwili and thereby undermine the investigations," he said.
He added, "The promptness with which the president will act on this matter would complement his earlier statement that he was not corrupt and did not condone and defend corrupt elements in his government."
He said the nation will be waiting to see what action the president will met on Mr. Kampyongo over the serious allegations of bribery or corruption on him.
Mr Chipenzi added that President Lungu's action will either pour scorn on the fight against corruption or confidence in the fight.
"If indeed Mr. Kampyongo is clean, he must not sit back but take legal action against Mr. Kambwili, the accuser, because there was no way he can just sweep such serious allegations under the carpet."