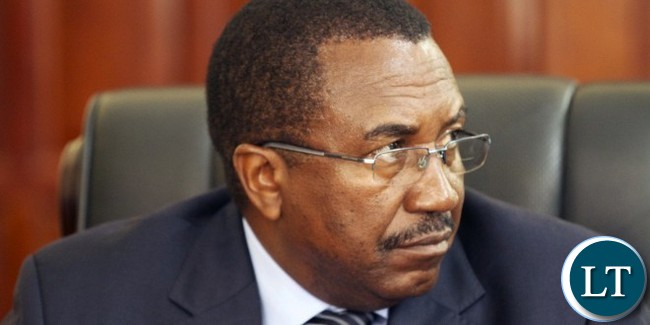 -The European Union (EU) has allocated over 484 million Euros under the 11th European Development Fund (EDF) to projects in Zambia.
Zambia's Secretary to the Treasury Fredson Yamba said the EU has disbursed the funds towards sectors such as Agriculture, Energy, Governance and Infrastructure for the period 2014 to 2020.
This is according to a press statement made available to ZANIS by First Secretary Press and Public Relations at Zambia's High Commission to South Africa
Naomi Nyawali.
And Zambia has sped up the absorption of over 80% of the 484 million Euros grants allocated to Zambia under the 11th European Development fund EDF.
Mr. Yamba added that 64 million euros has been channelled towards the rehabilitation of the Kariba dam while 65 million euros has been allocated to the rehabilitation of the Lusaka Transmission and Distribution line.
The Secretary to the Treasury said 40 million euros has been channelled towards the promotion of renewable energy production in the energy category.
Mr. Yamba was speaking today in Pretoria South Africa, when he together with a delegation of technocrats from the Ministry of Finance paid a courtesy call on Zambia's High Commissioner to South Africa Emmanuel Mwamba ahead of a two-day EU Regional Summit involving countries in the Cotonou agreement.
He said in the governance sector, the EU will disburse 7 million euros towards legal empowerment and enhancement of Justice Delivery programs while 10 million euros would be channelled to the Electoral Commission of Zambia (ECZ) to strengthen democracy and promote greater participation of underrepresented sectors of society in the electoral process.
Mr. Yamba added that 108 million euros would be used to support sustainable commercialisation of Zambia's smallholder farmers and 10 million euros will be spent on performance enhancement programs for the Ministry of Agriculture and Ministry of Livestock and Fisheries.
He said Zambia had performed exceptionally well in utilising and absorbing the grants among the recipient countries in the Cotonou Agreements, and has become an envy and case study country of efficient use of disbursed grants.
Mr. Yamba expressed gratitude to the EU for being one of Zambia's biggest donor partners.
And Zambia's High Commissioner to South Africa Emmanuel Mwamba said Zambia was a beacon of economic prosperity in Africa despite negative media reports.
He said Zambians should desist from painting a negative image of the country as the donor community has faith in Zambia.