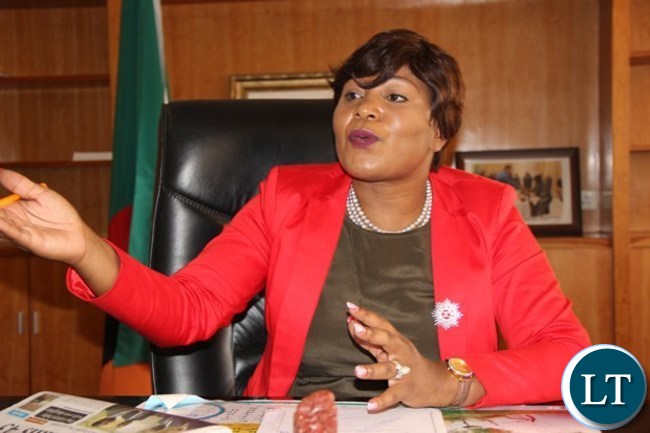 Minister of Information and Broadcasting Services Kampamba Mulenga has urged journalists to be truthful and give out correct information to members of the public.
Ms Mulenga who is also Chief Government Spokesperson said it is disappointing that some journalist have continued to be at loggerheads with the truth.
She said this in a statement issued to clarify a story headlined "Don't depend on government salary, keep chickens,'' that was published in the Mast News Paper of September 28, 2017 and authored by Chambwa Moonga.
Ms Mulenga refuted the story attributed to her stating that the information given out by the Mast news paper's reporter is false.
The minister explained that she held a press conference on Wednesday September 27, 2017 where she said that Konkola Copper Mines should not proceed with the transfer of its workers to contractors before negotiations are concluded with Unions.
Ms Mulenga added that there was only one topic of discussion during the press briefing and only two questions were asked and both were relating to the issue of the miners and Mr Chabwa Moonga was not among the journalist who asked the questions.
She further stated that it is disheartening that a journalist can concoct a story and even fabricate direct quotations and attribute them to her.
And Ms Kampamba has advised civil servants that may have been offended by the said fabrication to ignore the allegations as it is a figment of someone's imagination and belongs to gutter journalism.
The Minister encouraged journalists to be factual and re-restate in their work what American journalists Bill Kovach and Tom Rosenstiel state in their book "The Elements of Journalism".