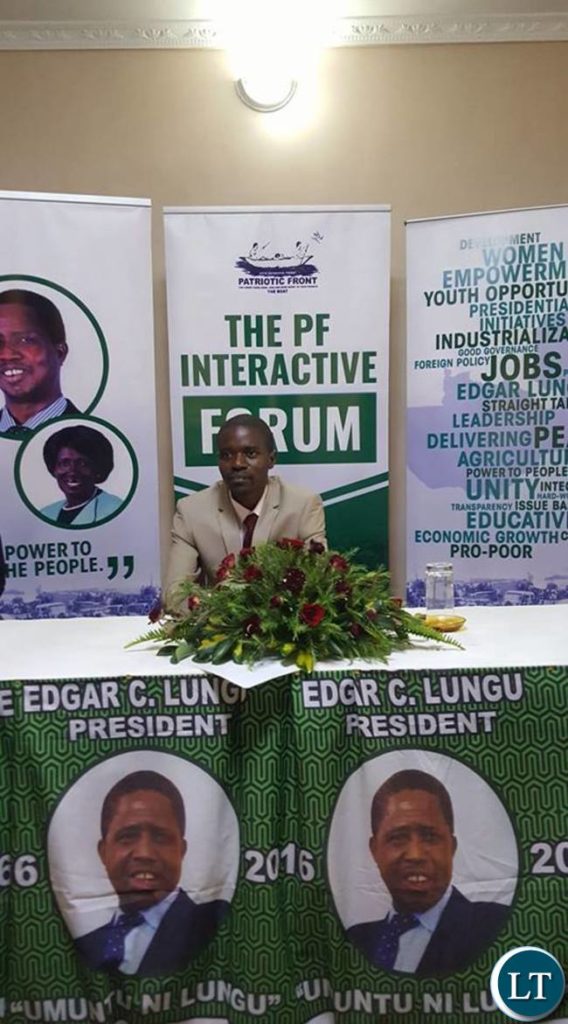 Luanshya Mayor Nathan Chanda says Roan Member of Parliament Chishimba Kambwili 's intentions to disturb President Edgar Lungu from working for the people of Zambia will not succeed as people across the country are happy with governments' development agenda.
Mr. Chanda said the Patriotic Front and youths on the copper belt will not allow Mr Kambwili's selfish desires of distracting President Lungu to flourish.
The Luanshya Mayor noted that Mr Kambwili is a bitter man seeking sympathy from the people of Zambia whom he has wronged.
Mr. Chanda who is also Copperbelt PF youth Chairperson alleged that Mr Kambwili was a serious tribalist who can damage and divide the country as he has insulted and demeaned a lot of Zambians.
The Copperbelt youth Chairperson wondered why Mr Kambwili who claimed to be a political giant and a clean man was now scared and threatening to take everyone who advises him to court.
He added that Kambwili was a coward who keeps exposing himself by intimidating people and threating law suits which Chanda said were baseless.
The Luanshya mayor advised Mr Kambwili to quit destabilizing the party as he will not succeed.