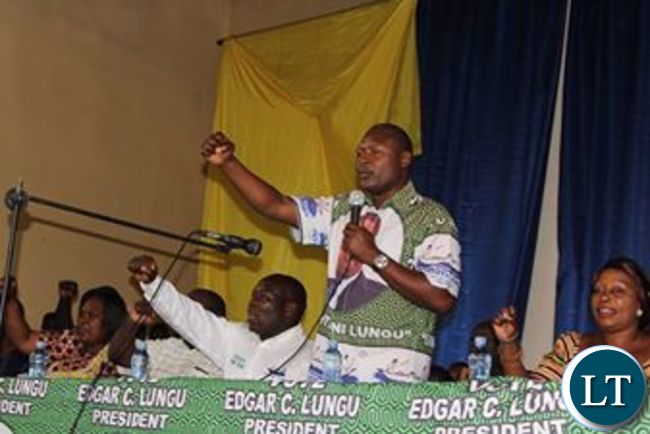 Patriotic Front (PF) Deputy Spokesperson Frank Bwalya says the PF will not react to counter-attacks from the opposition on the alleged attacks on Roan Member of Parliament Chishimba Kambwili until the Speaker of the National Assembly concludes his investigations into the matter.
Commenting on United Party for National Development (UPND) Secretary General Stephen Katuka's reaction to the alleged attacks on Dr.Kambwili by Kabushi and Mandevu Lawmakers Bowman Lusambo and Jean Kapata, Father Bwalya said the PF is a systematic and highly professional party which does things correctly.
Mr. Katuka in a statement recently charged that the slapping and pouring of water on Dr.Kambwili at Parliament was a clear indication that there is poor leadership in the ruling Party.
"PF will not react to counter-attacks from the opposition on the alleged attacks on Roan Member of Parliament Chishimba Kambwili until the Speaker of the National Assembly concludes his investigations into the matter" Bwalya said