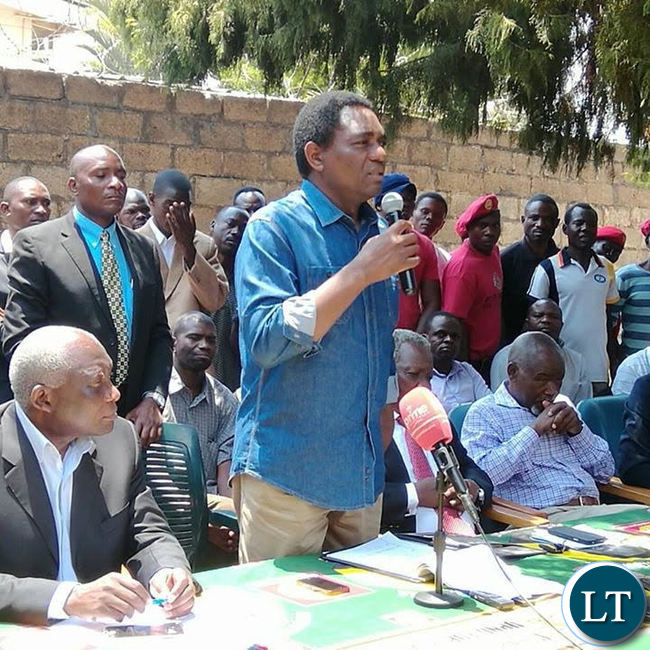 Opposition leader Hakainde Hichilema has been invited to speak at the at The Royal Institute of International Affairs in London, UK, commonly known as The Chatham House next Tuesday 31st October,2017.
Mr Hichilema confirmed that he has been specifically asked to discuss the UPND priorities, support required for opposition political parties and the role of the parties in ensuring that Zambia's democracy is preserved.
The Chatham House was named the top non-U.S. think tank by Foreign Policy Magazine.
In the University of Pennsylvania's 2015 Global Think Tanks Report, Chatham House is ranked the second most influential think tank in the world after the Brookings Institution.
According to a notice on its website, the discussion will be chaired by Alex Vines, Director of its Area Studies and International Law who also Heads its Africa Programme.
It says at this meeting, Hakainde Hichilema will discuss his UPND priorities, how to strengthen opposition parties and their role in Zambia's democratic future. 
In Zambia's 2016 national election, the Patriotic Front (PF) was re-elected by a narrow margin.
The PF's Edgar Lungu secured 50.35 per cent of the vote according to the Electoral Commission of Zambia, narrowly avoiding a second round, while his main rival, Mr. Hichilema, won 47.67 per cent.
The UPND, led by Mr Hichilema, alleges electoral fraud and has challenged the result in the courts and through direct protests.
Mr Hichilema was imprisoned for over 100 days.