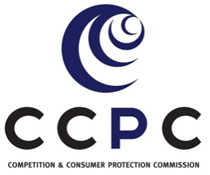 The Competition and Consumer Protection has in the interim directed Football Association of Zambia (FAZ) and MTN Zambia (MTN) to allow City of Lusaka Football Club to use the Woodlands Stadium until investigations commenced by the Commission have been concluded. Further the Commission has allowed Woodlands Stadium to be used for other football fixtures such as cup tournaments with immediate effect.
The decision to place interim measures allowing the use of the stadium was made by the Technical Committee of the Board on 20th October 2017 in Lusaka. This interim measure undertaken by the Commission is provided for under section 62 of the Competition and Consumer Protection Act no. 24 of 2010. This section allows the Commission to offer relief to a party of an ongoing investigation of an alleged anti-competitive conduct. The Commission had received allegations on 24th August 2017 that the FAZ and had issued a letter to City of Lusaka F.C. that prohibited the use of Woodlands stadium for any Super League matches due to the presence of Vodafone Zambia (Vodafone) paraphernalia and branding within the stadium.
It was also reported that FAZ advised City of Lusaka F.C. to find an alternative venue for their remaining home fixtures for the season as the branding by Vodafone was allegedly in violation of the sponsorship agreement between FAZ and MTN.
The Commission instituted investigations and wrote to FAZ and MTN on the above allegations on 6th September 2017, and to-date has not received any response from FAZ, while MTN responded stating that they did not make the decision to stop Vodafone from branding the stadium and evicting the club from the stadium as the decision was entirely made by FAZ.
Investigations thus far have revealed that City of Lusaka and other sponsors have from the 24th of August 2017 to the 4th of October 2017 incurred an estimated total loss of three million seven hundred and thirteen kwacha (K3,713,000) and are likely to lose sponsorship if the status core continues.
Therefore, based on these facts, the Technical Committee of Board put in place interim measures allowing the use of the stadium with immediate effect, until such time as full investigations are completed by the Commission.
The Commission will continue to get necessary information regarding this matter to enable a thorough investigation and the Media will continue to be updated on the findings and course of action.
Issued by:
Mrs Namukolo Kasumpa,
Public Relations Officer,
Competition and Consumer Protection Commission.