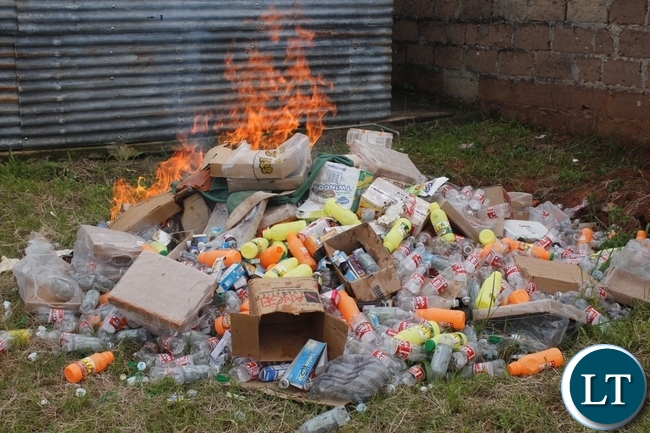 Samfya District Council Secretary Laura Munkanta says lack of sensitization on the dangers of consuming expired food stuffs has contributed to the continued presence of such products on the market.
Mrs Munkanta said there was very little consumer education on the effects of expired products, which are occasionally sold at a discounted price to people in the district.
She added that some people deliberately opted to buy the expired products because of the reduced prices, regardless of the side effects from such consumables.
She explained that it is for this reason that the Local authority in Samfya district has embarked on an inspection exercise for shops, bars and restaurants in the district.
Mrs Munkanta says the inspection is aimed at ensuring that the products being sold to the public meet the required standards for consumption.
ZANIS reports that the Council Secretary was speaking after seizing assorted food stuffs valued over One Thousand Six Hundred Kwacha (K1, 600) from six renowned shops because they were expired and unfit for human consumption.
She explained that the confiscated items were being sold against the Foods and Drugs Act CAP 303 of the laws of Zambia and section 49 and 50 of the competition and consumer protection Act number 24 of 2010.
She has since warned shop owners that the council will not tolerate retailers who are in a habit of stocking expired goods.
And Samfya District Environmental Health Technologist Christopher Bupe says it is unfortunate that many people do not understand the consequences of consuming expired products especially food items.
She cautioned residents to always check products for expiry dates, adding that consuming expired foods poses a health hazard on one's health.
Mr Bupe said traders who sold expired products have since taken advantage of people's ignorance and have continued to sell such products.