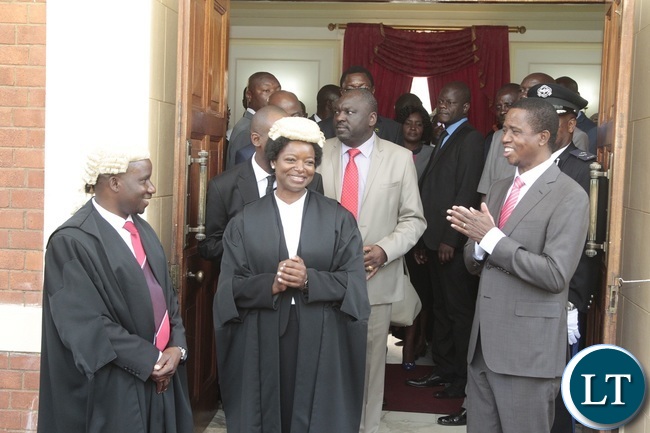 DEPUTY Speaker of the National Assembly Catherine Namugala yesterday ruled that the Zambian Government will not run its affairs based on information on social media.
This was after leader of the opposition Jack Mwiimbu raised a point of order to ask what Government was doing to protect its nationals in South Africa, following xenophobic information circulating on social media.
"In the last three days in South Africa, messages have been circulating on social media and other means, urging South Africans to rise against foreign nationals who have taken up their jobs,
"What is the Government doing to protect its nationals in South Africa taking into account the measures are supposed to take effect on November 2, 2017? And our people living in that country are concerned regarding to what is happening.
"We are aware that there has been xenophobia in South Africa. Why has Government remained quiet without advising Zambians in South Africa to take precautionary measures? Mr Mwiimbu asked.
But in her response, Ms Namugala indicated that not everything circulating on social media was true and therefore no Government could run its affairs based on such information.
She said no report of Xenophobic attacks on Zambians had been recorded at the Zambian mission in South Africa.
Ms Namugala however advised Zambians in South Africa who feel that their lives might be in danger to report to the mission in Pretoria. "Leaders of the opposition, I have a difficult because the basis of your information is social media and no other source. In today's world, there is a lot circulating on social media, so I don't think any self-respectful Government can run its affairs based on social media information,
"Further, you are aware that the Zambian Government is represented in South Africa through a mission and if indeed Zambian nationals feel that they are facing any danger, it is only prudent that they report to the mission in that country," Ms Namugala said.