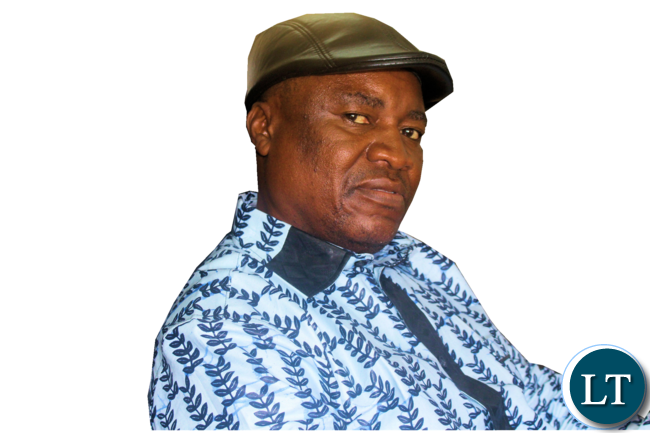 Revelations by the Financial Intelligence Centre that its staff members are under siege from criminals who are trying to influence the shutdown of the institution so that the criminals can freely conduct money-laundering activities, are nauseating says Green Party President Peter Sinkamba.
The Financial Intelligence Centre (FIC) disclosed this morning that in the last nine months, the centre recorded 35, 783 suspicious cash transactions involving over US$ 1 billion, which are linked to corporate and individual bank accounts, and for this reason the suspects are scheming removal of senior officials and shutting down of the institution.
FIC is the sole designated National Agency mandated to receive, request, analyze and disseminate disclosure of information concerning suspected money laundering, terrorist financing and other serious offences to competent authorities for investigations with the view of assisting with combatting such and other serious offences.
"This news is really nauseating. The trouble is that FIC has no powers to prosecute. It only has powers to receive, request, analyse and disclose such information to other agencies. Of what value is profiling and creating databases of financial crimes and matrices of illicit financial flows, if culprits remain unprosecuted?" Sinkamba wondered.
FIC revealed that 50 per cent of the companies investigated, which got government contracts, are not registered for tax while some belong to politically exposed individuals who front surrogates to conduct business on their behalf.
Speaking at a press conference held at Grand Palace Hotel in Lusaka this morning, FIC board acting director John Kasanga said criminal elements were targeting senior managers at the institution with false allegations in order to get rid of them.
Reacting to the news, Green Party leader said the Party believes that Zambia's financial, trade, and economic needs are not well served by State agencies spying on people solely for data-basing. He said the Party believes "there is a compelling reason to realign the Zambia Security Intelligence Service (ZSIS) and Anti-Corruption Commission (ACC) and the Drug Enforcement Commission (DEC) towards economic and financial well-being of Zambia".
He added it is for this reason that the Green Party plans to transform the ZSIS, ACC and DEC into the Zambia Economic and Trade Intelligence Bureau (ZETIB), or in other words to be known as the "Eagles".
'This will be a multi-disciplinary intelligence agency, which will investigate and prosecute organised economic and trade crimes, including money laundering and corruption," he disclosed. He said it will consist of some of the best prosecutors, financial, trade, economic, forensic and intelligence experts in the country.
"This will entail re-orienting, retraining some members of the to-be-transformed ZSIS, ACC, to new order where they are stopped from spying, investigating and prosecuting people solely because they hold different views from the government on political and socio-economic issues but rather focus on financial, trade, and economic saboteurs," Sinkamba added.
He said highly lucrative fast-track voluntary separation packages will be offered to staff members that opt to go on early retirement and pursue other endeavours.
"ZETIB will recruit best prosecutors, financial, trade, economic, forensic and intelligence experts in the country with all senior management appointments in the system scrutinized and ratified by parliament to avoid party cadre recruitment and also to ensure security of tenure of office," Sinkamba said.
[Read 127 times, 1 reads today]