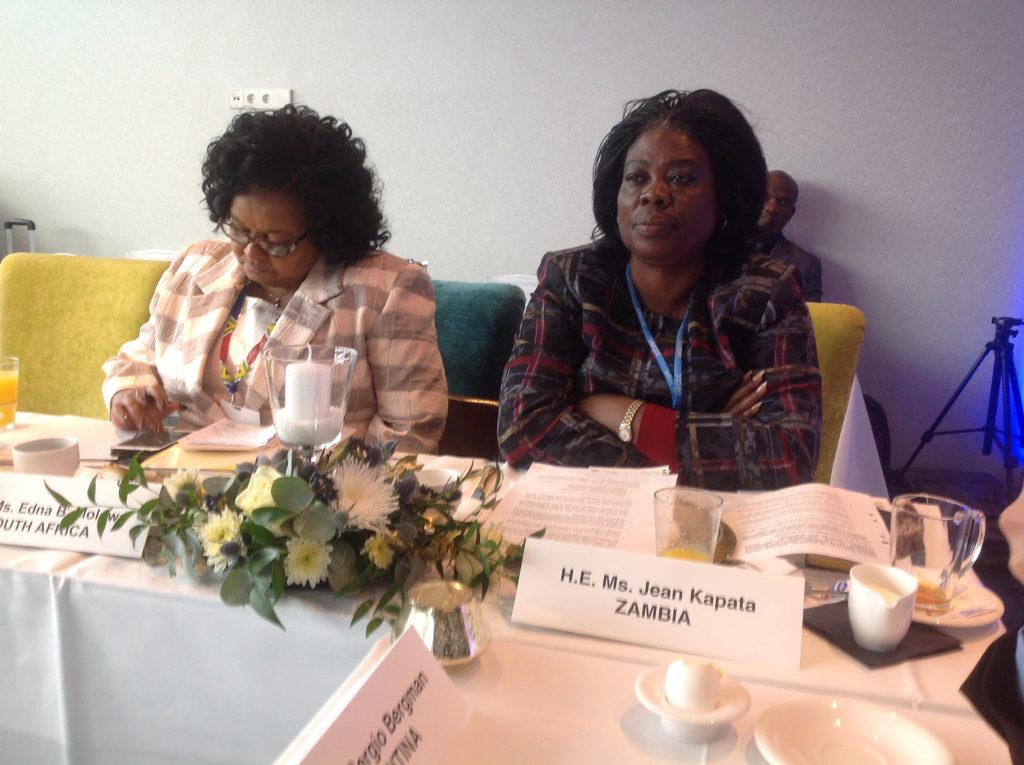 Minister of Lands and Natural Resources Jean Kapata says Zambia has placed a total ban on exportation of all forms of timber logs in a bid to promote timber processing and manufacturing in the country.
She also says government wants value addition to the raw materials that are being exported.
The Minister says the move will help Zambia create jobs through partnerships between the local people and foreign investors.
Ms Kapata has observed that Zambia was previously losing out on the full value of Timber by exporting raw logs to the Far East.
And Ms Kapata says there is a growing concern on the rampant cases of illegal poaching of endangered animal species such as Rhinos, Elephants and other species.
The Minister has disclosed that German has given SADC Countries 20 million Euros to protect endangered species by training specialized anti-poaching scouts.
Ms. Kapata was speaking in South Africa on the sidelines of the Southern Africa Development Community -SADC conference for Ministers of Environment Natural Resources, fisheries Aquaculture and Tourism.
This is contained in a statement issued to ZNBC News by First secretary press and public relations Naomi Nyawali at Zambian High Commission in Pretoria South Africa.