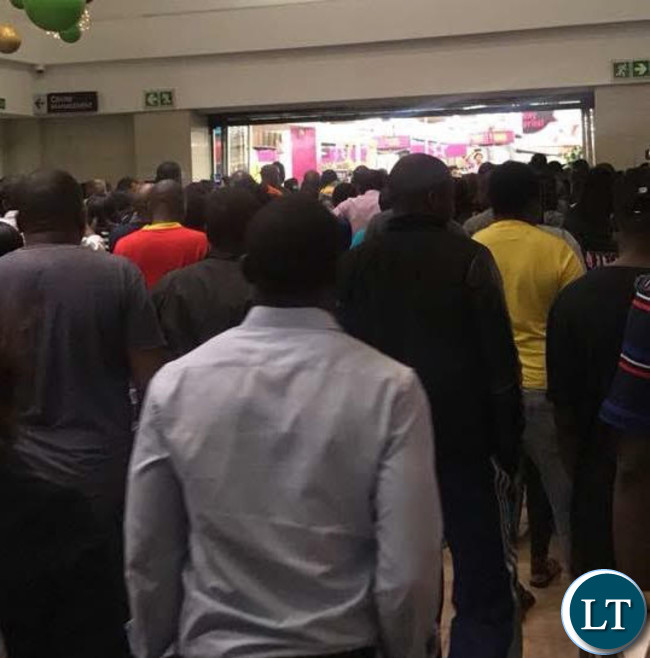 THE shopping bonanza known as the Black Friday which was observed by some Zambia trading houses last Friday received overwhelming response by shoppers.
To many Black Friday came as a surprise with some of them expressing ignorance as they did not know what the day was all about.
"Black Friday is a good thing to have happened in this country but I wish it was held on a day like Saturday so that more people can have access to buy," Mr Bwalya Mutale said.
Mr Mutale who managed to buy some commodities said he could not get much because he was rushing against time as he had to go for work.
He called on the chain-shop owners to give their clients more time and also lobby with government if a day could be a public holiday.
The first ever Black Friday which attracted massive discounts in most Chain Stores was characterised by traffic jam on all the roads leading to and from the shopping malls dotted around Lusaka and other parts of the country.
In Lusaka, all the Game Store shops opened doors to the customer at midnight and some residents could be seen keeping vigil as early as three hours before midnight so that they could get the first slot on the queue.
In Ndola, a check at Pick n Pay, Shoprite and Choppies stores found scores of customers queuing up and to buy cheap products such as cooking oil, some food products and groceries among others.
Some customers talked to told the Times of Zambia that only a few products had discounted prices contrary to expectations.
One of the customers, Mary Mubanga suggested that chain stores should next time consider putting more products on discount.
In Mansa, the story was not different as people arrived at Shoprite and the nearby Pep Stores to buy discounted items as early 07:00 hours.
Shoprite outlet was the biggest winner as people flocked to store to buy diverse merchandise ranging from cooking oil, household sugar and confectionery among others.
Martha Musonda said she hoped that next time information will be explicit for the customers to make informed decisions.
In Pep Stores, there were a normal promotional discount, disassociated itself from the much publicised 'Black Friday'.
[Read 480 times, 1 reads today]