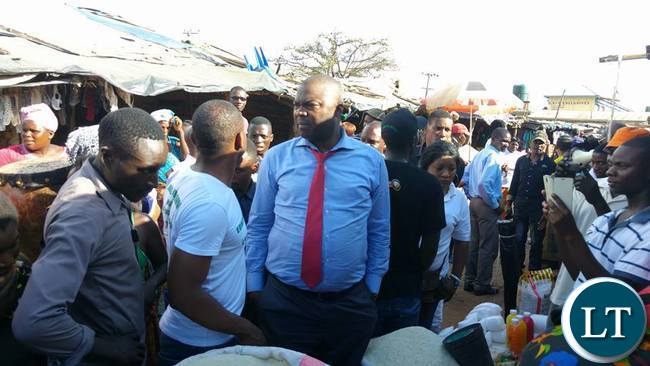 Copperbelt Province Minister Bowman Lusambo says the construction of the Kafulafuta dam in Masaiti District will transform the outlook of the region and boost agricultural activities once completed.
And Mr. Lusambo says the opposition has no political muscle to unseat the ruling Patriotic Front-PF's support and strength on the Copperbelt.
Addressing Journalists during the PF Interactive Forum in Ndola this morning, Mr. Lusambo said the Kafulafuta Dam will enhance social and economic activities in the region.
He also said Government is pleased with the pace of works being undertaken by AVIC International in constructing the new modern Ndola International Airport.
The Minister disclosed that the contractor has already started working on the 3.5 Kilometre's runway at the construction site.
On mining, Mr. Lusambo disclosed that Government is working on measures to explore other mineral deposits other than copper and emerald.