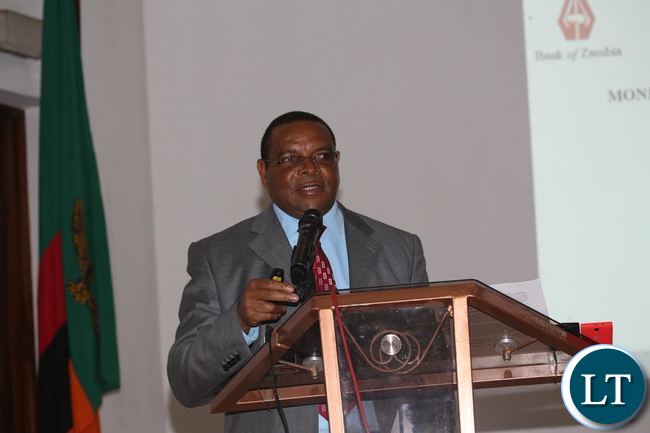 Bank of Zambia governor Denny Kalyaya says Tax Payers Identification Number (TPIN) registration is cable of curbing financing of terrorism which is a threat world over.
He explained that there are several benefits in having the TPIN number especially when an individual wants to open an account or acquire a loan, they would not be required to avail their documents as their details will be made available to the bank through the use of the TPIN number.
Dr Kalyalya was speaking during the opening of First National Bank (FNB) Kalumbila branch in Kalumbila district of North-Western province yesterday.
And speaking at the same event FNB Chief Executive Officer Leonard Haynes, revealed that FNB is assisting individuals with the process of TPIN registration as a measure to increase levels of compliance.
Mr. Haynes said his bank has introduced electronic kiosks in most of its branches where customers can access the internet to do the self-registration of TPINs
Mr Haynes expressed gratitude to ZRA for extending the deadline for individual TPIN registration from 31st December 2017 to 31st March 2018.