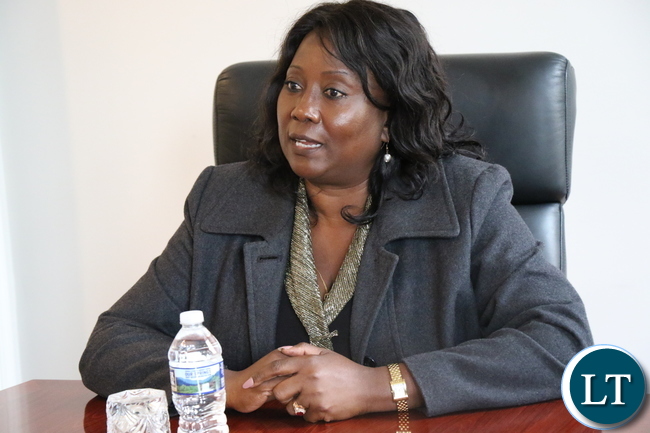 Government says it will continue scaling-up social protection programmes among women in order to reduce their vulnerability to gender victimization.
Community Development and Social Services Minister Emerine Kabanshi says government is committed to ensuring the womenfolk are not marginalized in society by improving their social status.
Ms. Kabanshi said her ministry remains resolute to empowering women with finances that the can help them engage in agricultural and other entrepreneurial activities to sustain their livelihood.
She said increasing opportunities for women and girls that will help to improve their well-being is key to reducing poverty.
The Minister said this in Mungwi District when she handed over 1, 601 phones to beneficiaries of the Support Women Livelihood (SWL) programme being implemented by her ministry.
Speaking at the same event, Paramount Chief Chitimukulu of the Bemba people hailed government for increasing social protection programmes among the vulnerable.
Chief Chitimukulu said the empowerment initiatives for the under-privileged being implemented by government are making positive impact on lives of people especially in rural areas.
The Mwinelubemba has since pledged to work with government in ensuring that the support women livelihood programme is successful.
Earlier, Malole area Member of Parliament Christopher Yaluma expressed confidence the programme will go a long way in improving the welfare of the vulnerable women in his constituency.
Mr Yaluma, who is also minister of mines, said the implementation of the programme is an indication of the commitment by government under the leadership of President Edgar lungu to address the plight of women.
Mungwi is among the district where the Ministry of Community Development and Social Welfare is implementing the Support Women Livelihood programme.
1, 601 women are benefiting from the programme and are expected to receive K2, 500 each.
[Read 102 times, 1 reads today]