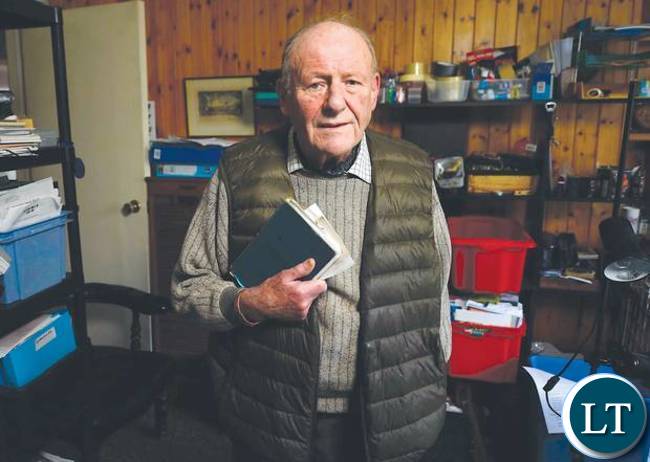 Government has described late freedom fighter and World War II veteran Frank Ferguson as a generous man who contributed to the development of the country.
Secretary to Cabinet Roland Msiska says government entrenched some of the Late Mr' Fergurson's powerful ideas in the country's 7th National Development Plan ( SNDP) .
Speaking during the Church Service for late Mr Ferguson at The Cathedral of Holy Cross this afternoon, Dr Msiska said that the War Veteran was open to provide well thought ideas whenever approached.
Dr.Msiska explained that government has engaged the Engineering Institute of Zambia to introduce Engineer Frank Ferguson scholarships for the young people who wish to pursue engineering courses.
He pointed out that late World War II Veteran contributed greatly to the development of the country, adding that he was the man behind the hard work that saw Chingola town being pronounced the cleanest area in the country years back.
The Secretary to Cabinet further challenged the engineering practitioners throughout the country to emulate ENG. Ferguson by creating own ideas to contribute to the country's industrialization Programme.
Meanwhile, Mike Pearson a longtime friend of late ENG. Ferguson noted that his departed friend was pushing progressive ideas to make sure that Zambia develops for the benefit of its citizenry.
World War II veteran Engineer Frank Ferguson who was born on June 23rd 1923 in Ireland passed away on 2nd December at the age of 94.