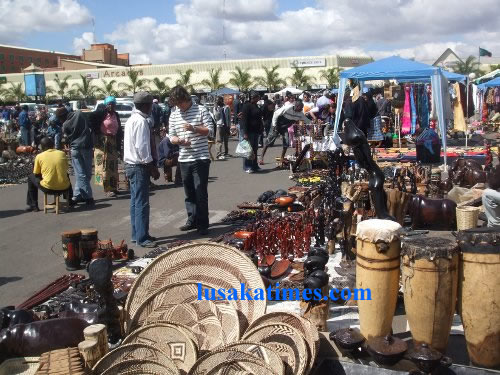 The Zambia Development Agency has said that small and medium-sized enterprises (SMEs) are vital to creating jobs in Zambia and ensuring economic growth. Based on various studies, The World Bank estimates as much as eighty percent of Zambia's private sector business comprises of SMEs, employing seventy-six percent of the country's labour force.
Yet, these same SMEs have stated that access to affordable financing remains one of the biggest challenges in trying to expand their business. Sage South Africa unveiled similar findings in their own study, suggesting the challenges are similar for SMEs across Africa.
However, the problem of financing is not wholly attributable to government or private industry. Banks have long offered opportunities for SMEs to take advantage of free business advice, or even pitch to investors, including the "SME Catalyst for Growth Programme" offered by J.P. Morgan in partnership with Cadiz Asset Management.
"Governments, over the years, have used interest rate subsidies, directed lending, guarantee funds and a variety of other approaches to fuel the financing needs of the SME sector but all to no avail," said the authors of an African SME financing study.
While government and banking entities should do more to ensure these opportunities are more widely known, Sage's study also reveals that owners can work towards resolving their challenges by better utilising modern best-practice techniques and technologies to manage their time more efficiently, delegate workload, and improve customer engagement.
"Use technology! Digital tools can save a lot of time, some are free, some you have to pay for, but it's worth a small outlay upfront so that you get those few extra hours a month to spend on money-making activities," advise Sage, making reference to the rise in easy-to-use, smart applications which can help owners from automating their admin to producing social media adverts.
The recent trend in artificial intelligence has enabled entrepreneurs to tackle a number of these business challenges. Late payments and cash flow problems remain a common problem for African SMEs, yet, invoice-management software, like Tipalti, not only reduces the administration owners need to complete, but automatically invoices clients, meaning payments are made in a timelier manner.
While there is a wealth of free information online for owners to ensure they are utilising the latest methodologies and technologies to optimise business management and growth, African SMEs are placing themselves at a disadvantage by failing to expand their teams.
Seed Academy reported that the majority of African SMEs are sole entrepreneurships. Sage advise that, by hiring employees or a virtual assistant, it is easier for owners to delegate responsibilities to others. Not only does this reduce owner workload, but it means they can more easily stay on top of the latest industry news and tools necessary for ensuring continued growth.
With Zambia currently below its target of six percent GDP growth by 2020, it is essential SME leaders educate themselves with current trends, so they can continue to maximise their growth.
[Read 575 times, 1 reads today]