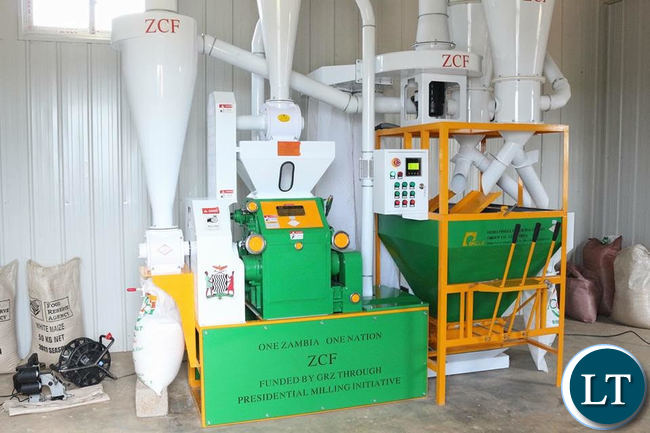 The installation of all the six solar powered hammer mills for Solwezi district under the Presidential empowerment initiative to local farmers has been complete.
The hammer mills were installed last month and are expected to be operational as soon as the Zambia Cooperative Federation trains operators.
Acting Solwezi District Commissioner Christopher Nyungila has confirmed the development to ZANIS in Solwezi today.
Mr Nyungila said the hammer mills have been strategically located in areas with high maize productivity and population.
He named the areas to benefit from the solar powered hammer mills as Kakombe, Kyafukuma, Mbonge, Sandang'ombe, St Francis and Zangamenu.
Mr Nyungila said the hammer mills will not only create employment for the local people but will also provide a readily market for farmers to sale their maize and also lower the cost of mealie meal.
Meanwhile, Mr Nyungila says government has topped up e-voucher cards for 3,550 farmers out of the 3,934 who have deposited their K400 contribution for the 2017/2018 farming season.
He said 4,380 farmers have been authorized to deposit the K400 contribution out of the targeted number of 5,780 farmers in the district.
Mr Nyungila said the redeeming of inputs has been relatively slow because most farmers are giving incorrect national registration card numbers and passwords thereby being rejected by the system.
He has since appealed to farmers to ensure they submit correct details to agro dealers and redeem their inputs.