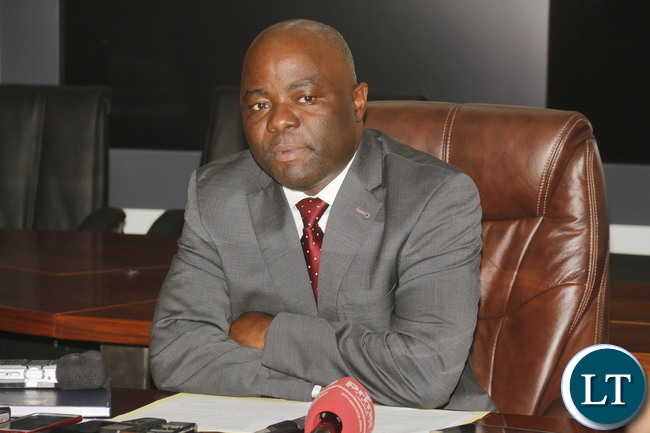 Government has clarified that proceeds of the sale from the 21 trucks intercepted by suspected UPND and PF cadres at Shimabala, on suspicion that they were carrying Mukula logs are well accounted for.
Acting Chief Government spokesperson Hon. Stephen Kampyongo says the proceeds have been deposited in government accounts as stipulated in the financial regulations act and not in any individuals' accounts as alleged by some sections of society.
Speaking at a joint media briefing with the Ministers of Defence and Lands, on the status of timber operations, Hon. Kampyongo said it is unfortunate that the trucks were intercepted by the cadres on suspicion that they were carrying Mukula logs belonging to senior government officials.
He said the Zambia Forest and Forestry Industry Corporation (ZAFFICO) was issued with three export permits by the ministry of Lands for the 21 trucks.
Hon. Kampyongo said this has been done in order to salvage the economic value of the illegal logs other than letting the logs go to waste.
He further clarified that ZAFFICO is mandated to export mukula logs despite the ban on their export still being in effect.
He said the ban, alongside other measures put in place by government has reduced the rampant harvesting, trading and transporting of the Mukula species.
Meanwhile, some suspected PF cadres have been summoned by police for intercepting Mukula laden trucks.
The said cadres are being quizzed as home affairs minister Steven Kampyongo says their conduct is criminal.
Mr. Kampyongo says citizen arrest must be done within the provisions of the law.
He further said the Mukula logs were lawfully being exported after being seized by government.
And a civil society organisation says the Mukula Logs saga is clear indication of the deep rooted corruption in the PF government.
Zitukule Consortium Executive Director Nicholas Phiri wonders why the Mukula export ban is being applied selectively.
He has also questioned why ZAFFICO used foreign trucks to transport Mukula if the transaction was done in good faith.