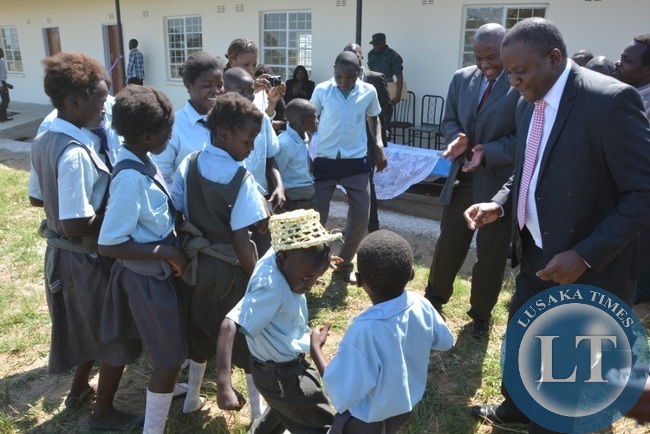 Central Province Acting Permanent Secretary Felix Mang'wato, has called for information and resources sharing so as to contribute towards a better health for all in the province.
Mr Mang'wato says the sharing of information and resources will ultimately contribute to a better health for all and create a preventable disease free environment.
ZANIS in Kabwe reports that Mr Mang'wato made the call when he opened the first 2018 Central Province Epidemic Preparedness Committee Meeting held at the Ball Hall today.
Mr. Mangwato says the PF government stands ready to support all districts in the country in delivering valuable services to the citizens.
He called for unity of purpose among heads of government departments and cooperating partners in fulfilling their obligations to the people.
He said the purpose of the meeting is to help consolidate and strengthen preparedness, prevention and control of disease outbreaks in the province in the wake of cholera cases recorded In Lusaka.
Mr Mangwato advised the team to come up with different kinds of interventions to avert the escalation of cholera and other water borne diseases.
The PS commended the United Nations International Children Education Fund (UNICEF) for partnering with the provincial medical office in controlling diseases.
Mr Mang'wato stated that the procuring of a boat and Land Cruiser vehicle by UNICEF as well as support to the infectious disease and research in Zambia has helped the provincial medical office vaccinate the fishing communities in the Lukanga swamps.
He noted with satisfaction that to this effect no cases of cholera have been reported from Lukanga where the disease has been a perennial problem.
Mr Mang'wato further urged all the districts in the province to improve on their reporting system on all diseases using necessary and appropriate tools.
And Central Province Health Director, Rosemary Mwanza, said the meeting was important aimed at revising the current control and preventive measures.
The meeting was attended by provincial heads of government departments, District Commissioners, members of the Provincial Joint Operation Committee, cooperating partners and health experts.