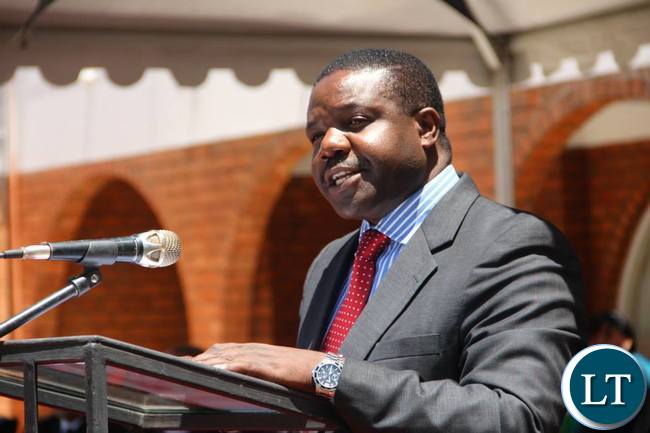 Economic analyst Chibamba Kanyama has warned that the cholera outbreak should be treated as a real crisis that may result in an economic catastrophe
Mr Kanyama said Cholera is no longer just a disease associated with high density communities of large cities but has also spread to the suburbs.
"For the first time since cases of cholera affected the country in past decades, there are now mentions of actual sources of the problem of which 'upmarket' takeaway food outlets such as Wimpy and Hungry Lion have contributed," Mr Kanyama said.
He said Soweto Market, Zambia's leading Farm-produce distribution center has been shut, with the Zambia National Farmers Union already lamenting about the huge losses that the farmers are incurring.
"Very soon, the limiting of public gatherings will be extended to supermarkets whose daily sales are in hundreds of millions of Kwacha. Should this happen, the impact on VAT collections by Zambia Revenue Authority will be lowest this month of January," he warned.
Mr Kanyama said this is the time Government has to divert financial resources from other planned projects to contain cholera.
"This is certainly not a small matter that has in the past been about statistics of how many new cases and deaths. It is affecting the country, including the once safe and unaffected Upmarket Communities, kuma Yadi! It is a matter that requires urgent, effective, collective and vigorous national response and it's a cause some of us are willing to contribute to," he said.
"Even a K1 makes a difference because it is our problem and not for taxpayers in America. We can talk about the US $285,000 ambulances later; not now!"
[Read 6 times, 1 reads today]