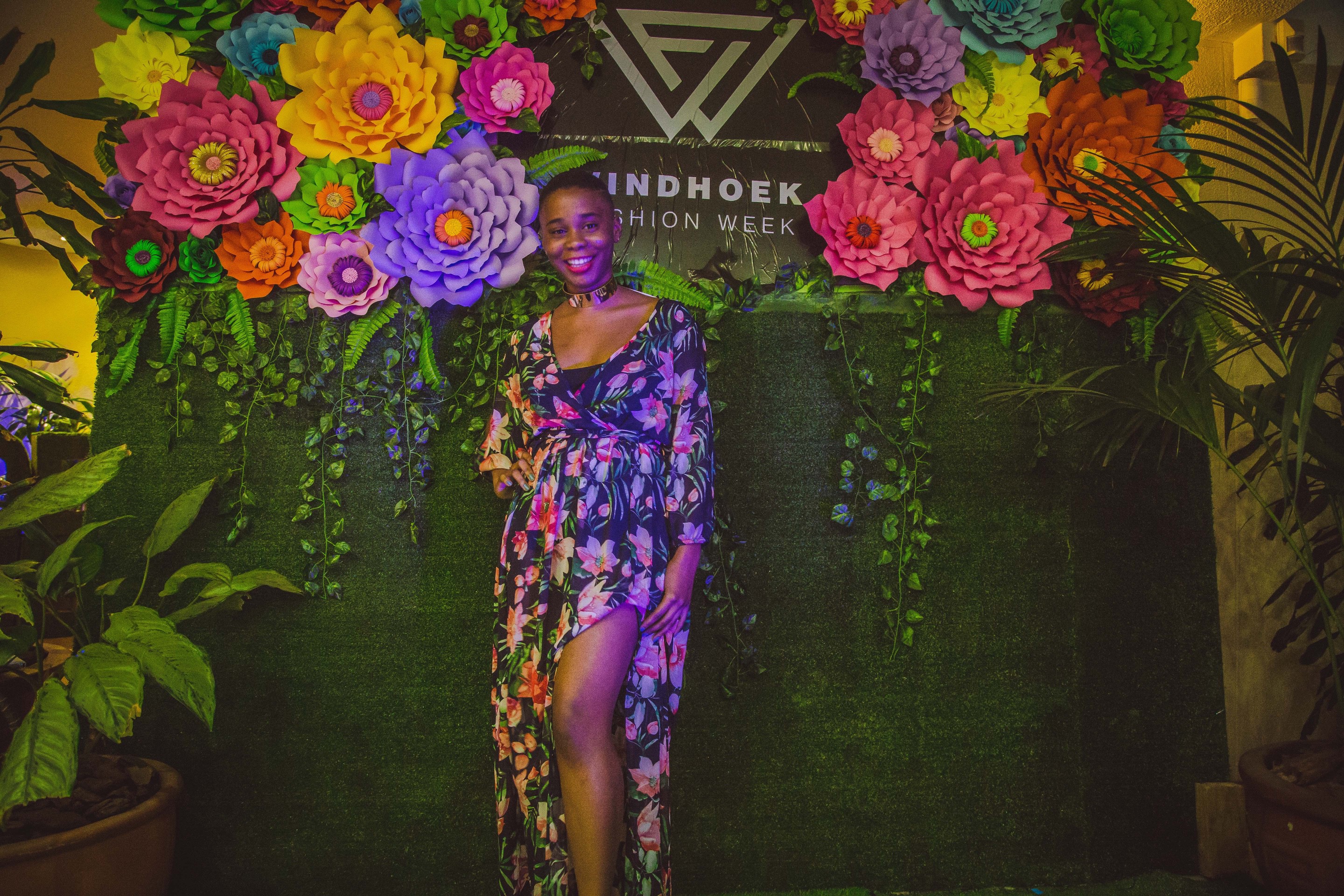 Mazuba Kapambwe is a freelance writer, blogger and host of 'The Fest Gurus'.
The Fest Gurus is a travel show that follows four young Africans who are on a mission to explore Africa through its festivals. There are hundreds of festivals on the continent, but they don't get much global recognition, so the show aims to change that. In the show, Mazuba and her team attend various festivals and interview some of the artists and attendees. "We also explore cool places and things to do in the cities that the festivals are held in. So for instance, with the pilot episode that aired on Zambezi Magic in December 2017, we visited two festivals: Felabration in Lagos, Nigeria and The Windhoek Jazz Festival.
In Lagos, we tasted the famous 'jollof rice' and used one of the local mode of transport which is a 'tuk tuk', then we interviewed Sauti Sol, a Kenyan afropop band. In Windhoek, we had a workout session at the Nambia Botanical Gardens, attended the Windhoek Fashion Week and interviewed Micasa (South African House music group), Suzy Eises (Namibia's female saxophonist), Lize Ehlers (Namibian hiphop and Jazz musician) and David Tlale (South African Fashion designer)."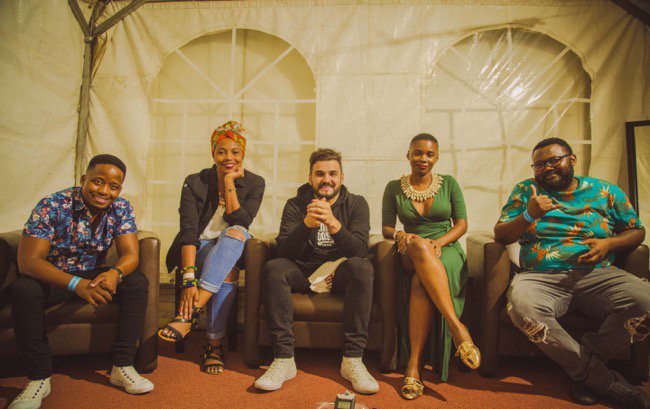 Mazuba explained that the Fest Gurus was born from endless hours of watching the Travel Channel and realizing that at the time there were no female hosts or even black hosts. She thought it was interesting that there are so many female travelers who aren't being reflected on television, so she wanted to change that. Mazuba had also always wanted to go to festivals when she lived in the United States, so she tweeted about how she'd love to get paid to travel to festivals. That tweet caught the attention of Lorraine Bgoya, a cultural producer based in Harare, Zimbabwe and she reached out to Mazuba.
That conversation became an invitation to shoot a pilot for a travel show revolving around exploring African festivals at the 2013 edition of the Harare International Festival of Arts (HIFA). They teamed up with Ngonizashe Chinara and Gwinyayi Mabika of Crafted Media productions and that's how the show (Fest Gurus') was born. After HIFA, they attended festivals in Malawi (Lake of Stars), Zambia (Barefeet Festival), Zanzibar (Sauti Za Busara), Swaziland (Bushfire). They also attended Shoko Hip Hop Festival and the Vic Falls Carnival in Zimbabwe.
The Fest Gurus TV show debuted on DSTV's Zambezi Magic in December 2017. Asked how it felt to watch her very own show on TV she said; "I was proud! It felt great because having the show air on a channel was the initial goal when we started filming in 2013 and it has been such a journey getting to this point. We had stopped travelling and filming from 2015 because we didn't have funding, (we used all our own money for all the online episodes except The Fest Gurus X Lake of Stars) and we weren't having much success with other interested parties in terms of channels. Finally, Zambezi Magic reached out to us to shoot a pilot in 2016 and we shot in late 2017."
Mazuba went on to say that they have had great responses from the public about the show. "People sent us whats app messages, tweeted us and told us in person how much they enjoyed the show because it educated them on festivals they hadn't known about previously." She mentioned that they also received constructive feedback regarding a few technical issues such as sound, which is an area they will improve on for further episodes if they get picked up.
In regards to a full season of Fest Guru's Mazuba mentioned that they have to wait and hear back from Zambezi regarding ratings and hopefully if it's done as well as they hope, they'll get a whole season. "We're waiting and hoping it works out."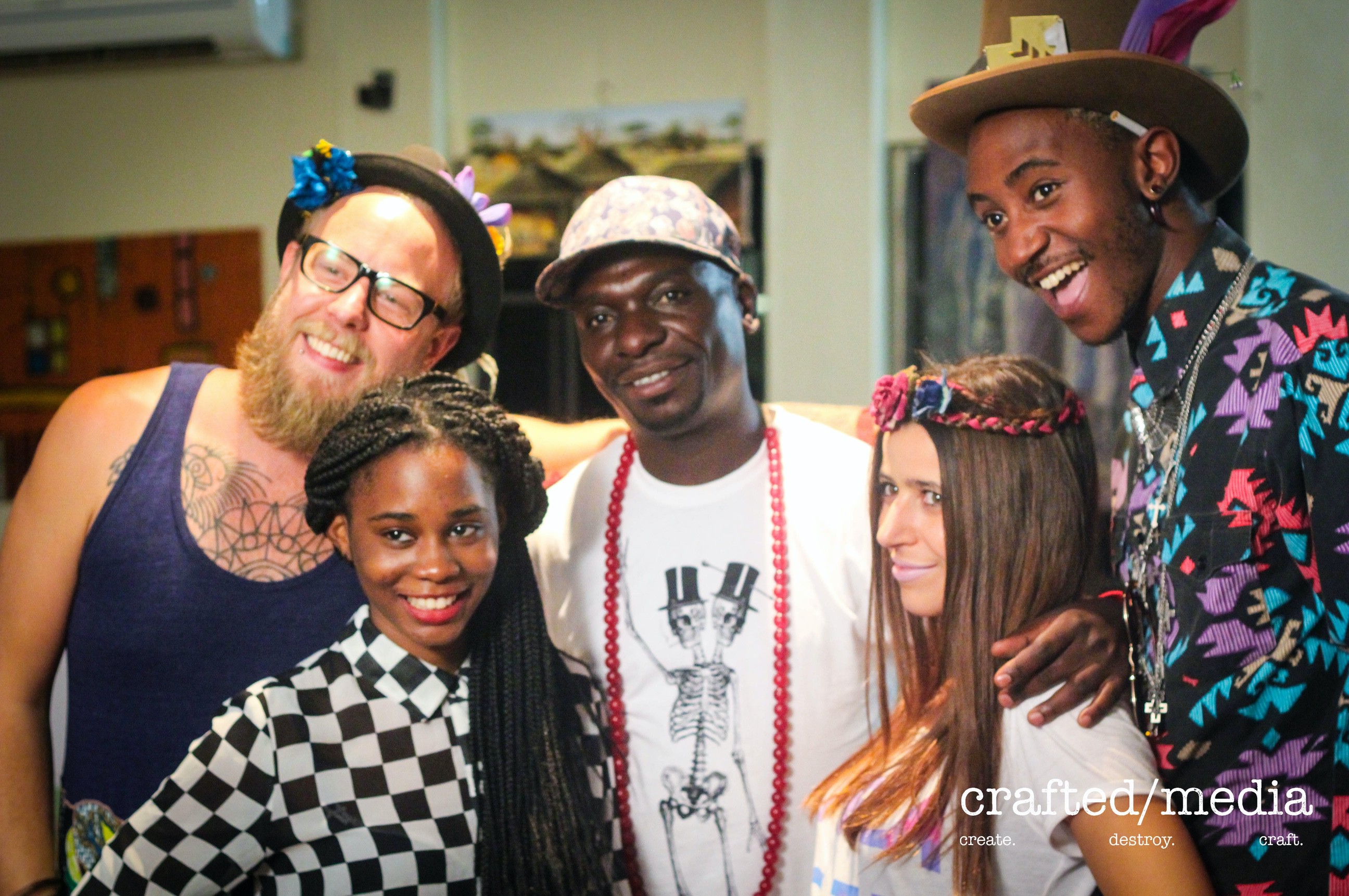 What first got you interested in attending festivals?
"I previously resided in the United States and so did my co-host Lorraine and one of the things we regret not doing when we lived there was that we didn't get to attend festivals like Coachella and the other major ones. We'd see these articles on what people wore at the festivals, watch videos of performances etc. We discovered that there were many amazing festivals in Africa after reading an article by Okay Africa that complied a list of festivals to attend, so that became our guide. Also, I have a background in Africana Studies, which I pursued in university, so I am interested in how we preserve our culture through festivals. My co-host Lorraine is an intellectual property expert and cultural producer of a creative hub in Harare, so both our backgrounds inspired our interest."
Coachella music and arts festival is arguably the most popular and most profitable annual music festival in the world. Is there an African equivalent ?
"All festivals are different, so it's hard to say that there is an equivalent of Coachella on the continent. In simple terms, Coachella is a festival that takes place in a desert, so in terms of space, I would say its like Festival Sur Le Desert in Mali. However, the biggest festival markets in Africa are Morocco and South Africa. For instance, Morocco has the Mawazine festival which is attended by over 2 million people and South Africa has festivals like Cape Town Jazz Festival, Oppikoppi and has seen established global festivals like Ultra, Essence and Afropunk hold their festivals there."
What is the festival culture like in Zambia, how does it compare to the rest of Africa?
"The festival culture has grown exponentially in the last 5 years. In 2013, there was only Siavonga Music Festival (which has since stopped) and Oktoberfest. Last year, there were two Oktoberfests', Zamfest Stanbic Music Festival, Colorfest, Barefeet and more. So the increase in festivals means that Zambians are appreciating such events. However, the festival market is still in its infancy as there is a lack of understanding among some festival organizers about the difference between a festival and a concert. A festival should be able to tell outsiders more about the country, so the lineup should reflect that. Personally, I think a festival should be about more than just the music. It should be an experience."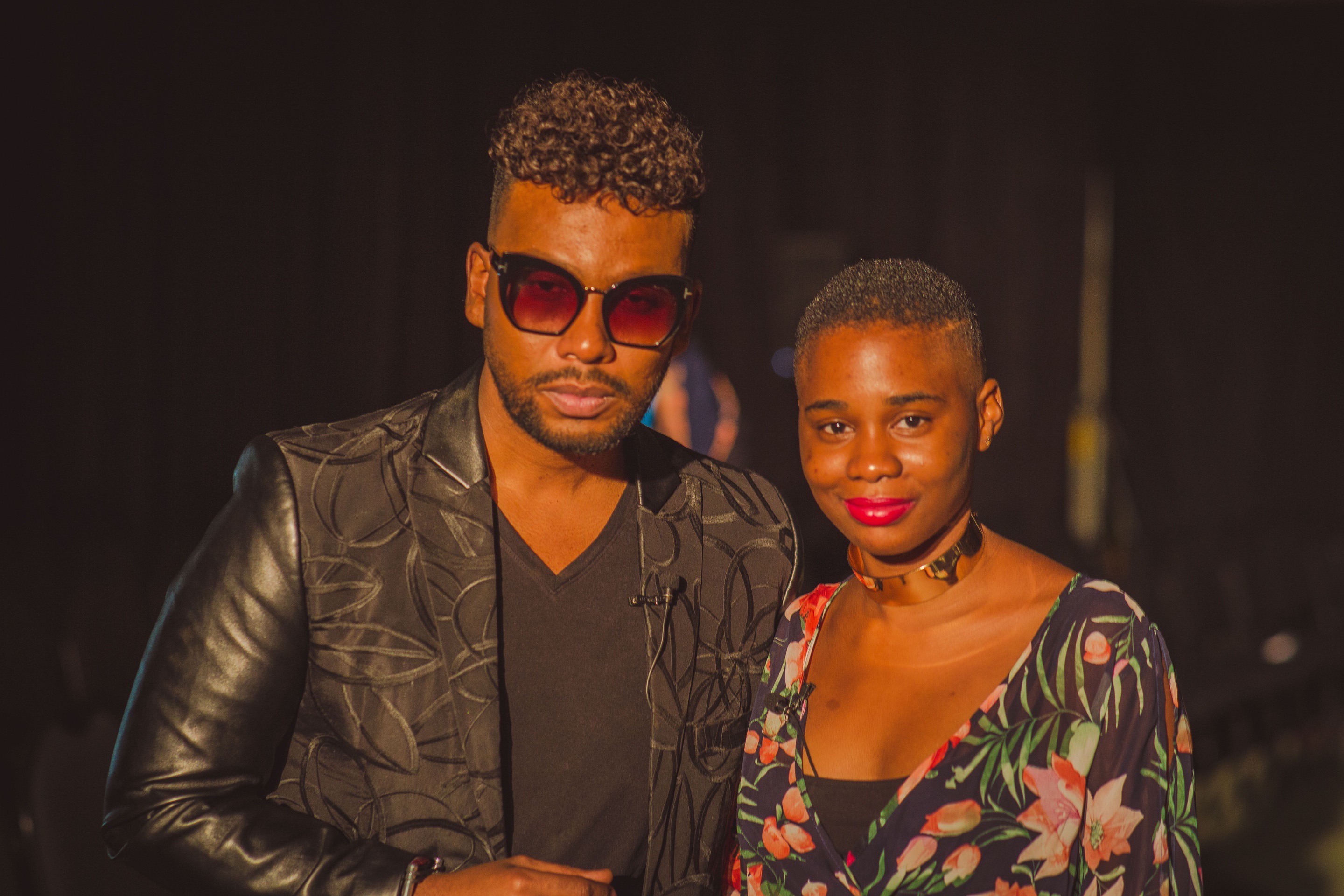 You recently wrote a thread on social media (on her twitter account @theafrosocialite) on how to get booked to perform at a music festival as a Zambian artist. Would you like to reiterate that?
 "I would love to see more Zambian artists being included on festival lineups around the continent and I shared some tips; the most important one being to research different festivals to figure out which ones would be the best to perform at and then pay attention to artist calls, which is when festivals invite artists to apply to perform. I think sometimes artists wait to be contacted to perform at festivals instead of being more proactive. Only the artists that are known globally (like Wizkid, Black Coffee etc) get asked to perform at festivals without applying."
Tell us about your best festival experience.
 "Sauti Za Busara in Stone town, Zanzibar which we attended in 2014. The setting of the festival was in an old fort near the water and right outside the fort, there was an open market where you could buy all kinds of sea food. Outside of the actual festival, there were art exhibitions, henna ceremonies and networking events. It's definitely a festival worth visiting."
Apart from working on Fest Guru, you are also an avid blogger. What are some of the topics you blog about?
"I have two blogs: one is iamthezuba.wordpress.com which is a travel blog. My second blog TheKapambwes.wordpress.com is a lifestyle blog inspired by my family, food and fun. The blog is meant to encourage people to support local."
Any last words…
 "Please make an effort to attend a festival or two this year and help support the creative economy. When you attend a festival, you're supporting more than just the artists; you're supporting the people who work backstage in production, the ticket sellers, the cleaners, the food vendors etc.
If you'd like to know more about The Fest Gurus, follow us on our social media. We're on facebook, instagram and twitter with the username The Fest Gurus. Personally, I'm on twitter @theafrosocialite and Instagram: theafrosocialite"
BY KAPA KAUMBA
[Read 17 times, 1 reads today]