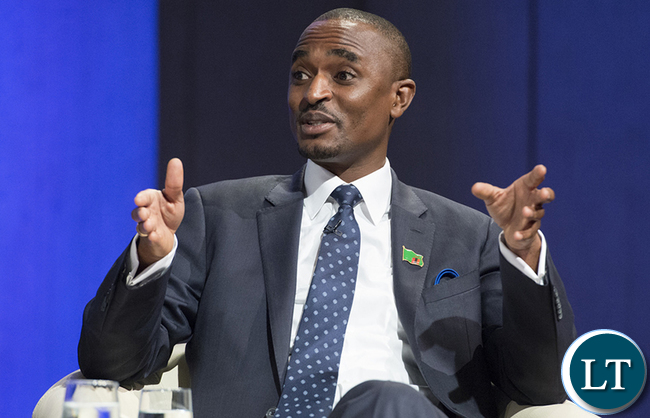 LUSAKA High Court Judge Susan Wenjelani has set February 28 this year as judgment day in a matter where opposition Chilanga Member of Parliament (MP) Keith Mukata and his co-accused Charmaine Musonda are facing a murder charge.
The date was set after both parties testified in the matter and filed final submissions where the state asked the court to convict Mukata on circumstantial evidence and left the verdict for his co-accused to the court to make a final finding while Mukata asked the court to acquit them due to lack of evidence linking them to the murder.
And in his reply to the State's submission filed yesterday towards judgment, Mukata asked the court to acquit his lover Musonda because there was no evidence linking her to the crime.
The accused persons submitted that the prosecution should have conceded that they had no evidence against Musonda instead of leaving it to the court to make a finding from the disputed facts before court.
He questioned why the prosecution wanted the court to make a finding on Musonda instead of assisting it by bringing evidence arguing that doing so was an indication that the state had failed to discharge its duty.
"If there is any facts against Musonda before court, why then has the prosecution unsuccessfully assisted the court with evidence in order to make such a finding, this is a clear indication that the state has abandoned their case against her," reads the submissions in reply.
This is a matter where the duo are alleged to have murdered a security guard Namakambwa Kalilakwenda 63, this year an employee from Men in Black Security Company operating from AKM Legal Practitioners owned by Mukata.
Mukata and Musonda accentuated that the prosecution had not proved their case throughout their evidence adduced in their endeavour to prove the murder charge because nothing was placed on record to show that the accused acted individually or together to kill the deceased.
Mukata further argued that the prosecution had not helped the court to arrive at a conviction stage as it had not put anything on record to prove that the firearm was in his possession on the material day.