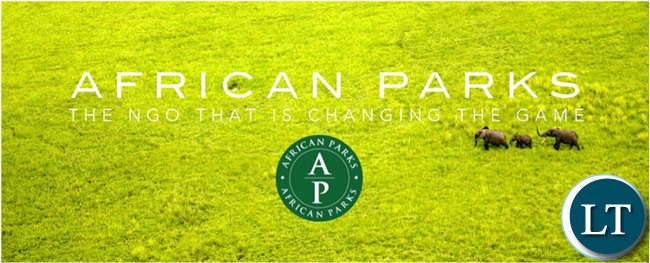 African Parks has recorded an increase in the number of foreign and local tourists visiting Kalabo's Liuwa national park.
African Parks Field Operations Manager Ian Pollard said the increased volume of international and local visitors on annual basis is evidence that the tourism sector in Liuwa is flourishing to greater heights.
Mr. Pollard told ZANIS that a total of 1,166 tourists visited Liuwa national park last year, which was the highest number that the park has ever been recorded.
He said the figure is much higher than the 896 and 602 tourist arrivals recorded in 2016 and 2015 respectively.
Mr. Pollard attributed the increase in tourist arrivals to improved access into Liuwa due to completion of the Mongu-Kalabo road and the operation of Proflight bi-weekly scheduled flights to Kalabo.
He further explained that the investment of US$1.6 million in the five star King Lewanika leisure resort in the park's wild panorama has boosted tourism.
Mr. Pollard noted that the leisure resort has transformed Liuwa's hospitality service into a world class facility attracting international interest.
He expressed optimism that new products and services being developed to meet the booming number of tourists would guarantee this year's forecast of 20 percent increase in visitors to the park.
And the African Parks has announced plans to develop an additional community-owned campsite and introduce a self-catering tented camp in order to stimulate local tourism.
Mr. Pollard explained that the introduction of a fixed departure activity with guided off-road transport provided for Kalabo and Mongu residents would enable guests that do not have vehicles to spend two nights at a self-catering camp during weekends.
He disclosed that African Parks is also exploring possibilities of engaging a tour operator to implement four-wheel drive guided tours for access into the far north region of the park during the dry season.
Liuwa is a vast plain that annually attract tourists who flock to the ecosystem to bear witness to Africa's second largest wildebeest migration where about 30, 000 wild animals create a natural spectacle in circular fashion.
[Read 18 times, 1 reads today]