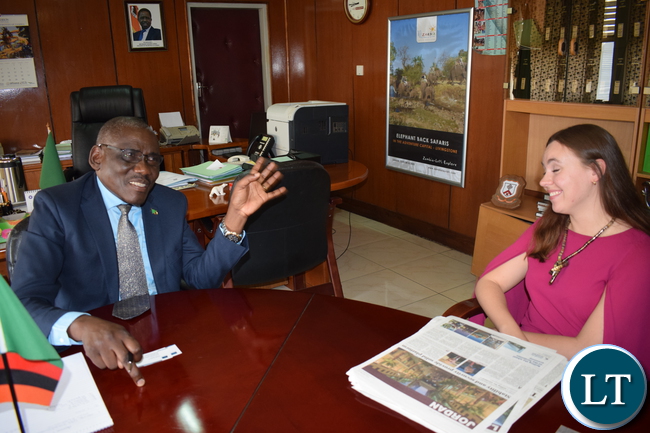 Government says plans to turn Longacres Lodge into a Five-Star Hotel status is still underway and has full blessings from government.
Tourism and Arts Minister Charles Banda said the Ministry of Infrastructure has been informed to go ahead and upgrade the facility into a five-star hotel.
Mr. Banda disclosed this in Lusaka when he met Hostels Board of Management (HBoM) officials.
"President Lungu has already given consent to the Ministry of Infrastructure to go ahead and upgrade Longacres Lodge into a five star. Government is determined to strengthen the HBoM to grow the hospitality industry," the Minister said.
The Minister further stated that budgetary estimates will soon be known to the public.
Mr. Banda, who conducted an on-the-spot-check of the works on the facility, is impressed with the work being done by the Board.
And HBoM Operations Manager Nkole Chisanga said her Board is working in line with its strategic plan.
Ms. Chisanga boasted that the Lodge, once hosted the Zimbabwean and Tunisian national teams.
Southern Sun, Inter-Continental and Taj-Pamodzi are among the Five-Star Hotels in the country.
This is contained in a press statement made available to ZANIS in Lusaka today by Tourism and Arts Public Relations Officer, Sakabilo Kalembwe.
[Read 171 times, 1 reads today]