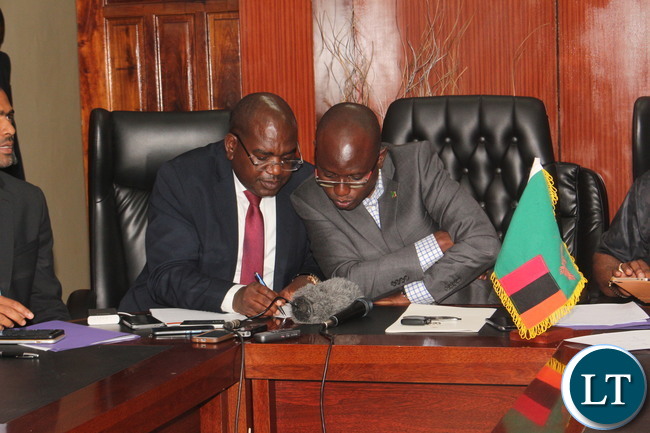 The Ministry of Health says it's optimistic that cholera will be eliminated in the coming few weeks due to the positive results from the multi sectorial approach.
Ministry of Health Permanent Secretary Administration Kennedy Malama said 87 cases were recorded in the last 24hrs of which 14 are children and 73 are adults.
Dr. Malama explained that Lusaka has so far recoded 2,927 cases of which 2,664 were successfully treated and discharged.
During the Media briefing on Cholera update yesterday, The Permanent Secretary pointed out that 182 people are under treatment in various treatment centers with 47 being admitted to National Heroes stadium.
He said over 60 deaths have been recorded stating that only one death was recorded in the last 24 hours.
"So far 65 deaths have been recorded of which 38 occurred in communities and we encourage people to rush to hospitals whenever they have symptoms of this pandemic.
Dr. Malama advised the general public to exercise high levels of hygiene despite the oral vaccination that is being given out.
Meanwhile, various entities made donations towards the fight against cholera.
Among them was Save Life Foundation founded last November that donated 400 work suits, ZAMTEL donated assorted items worth k250, 000 and Agro Chemicals Company that donated various items valued at k100, 000 among others.