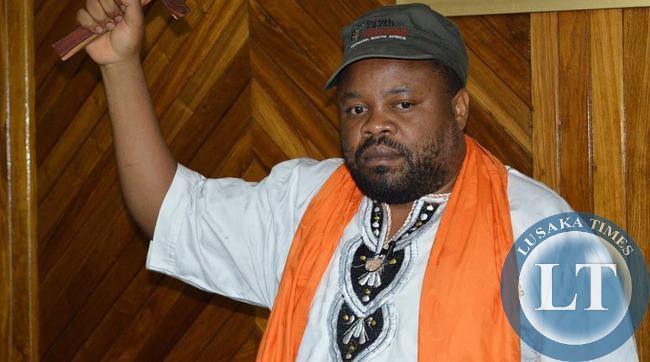 THE National Democratic Congress (NDC) has dismissed accusations that it was a Bemba tribal grouping aimed at destabilising the ruling Patriotic Front.
The party's top leadership has argued that the party's central committee was composed of non-Bembas from all provinces.
Chief Chikwanda of Mpika recently described the NDC as a mere club of jokers which would not hoodwink Bemba-speaking people into joining.
This followed rumours that the party planned to have its entire leadership composed of Bembas and give the tribe a sense of belonging.
But NDC spokesperson, Eric Chanda said that contrary to the allegations, the party had cut across all tribes with regards to its composition.
Mr Chanda claimed that the NDC central committee was composed of 60 members drawn from all the provinces of Zambia.
He pointed out that some committee members were Tongas, easterners and Lozi-speaking among others. He said there was no way the party could be composed of Bembas only.
"I don't remember when Comrade Menyanzulo, Dr Mbulo, Professor Atanga the Tonga bull, were Bemba. Our central committee is made up of 60 people and there is no way all these can be Bembas. That is not true," Mr Chanda said.
Meanwhile, Mr Chanda, said he would not engage into any confrontation with Chief Chikwanda because the NDC respects chiefs. He advised the traditional leader not to be used to settle political scores and injure others.
He however said that NDC had forgiven Chief Chikwanda, but warned that things would have been different had it been an ordinary person.
The NDC was formed by former PF Chimwemwe Member of Parliament and Copperbelt Minister Mwenya Musenga after he lost the parliamentary seat in 2016 to an independent.
It also has expelled PF member and Roan Member of Parliament Chishimba Kambwili, who while contesting his expulsion in court, has been touted as the party's presidential candidate in the 2021 presidential elections.
[Read 18 times, 1 reads today]