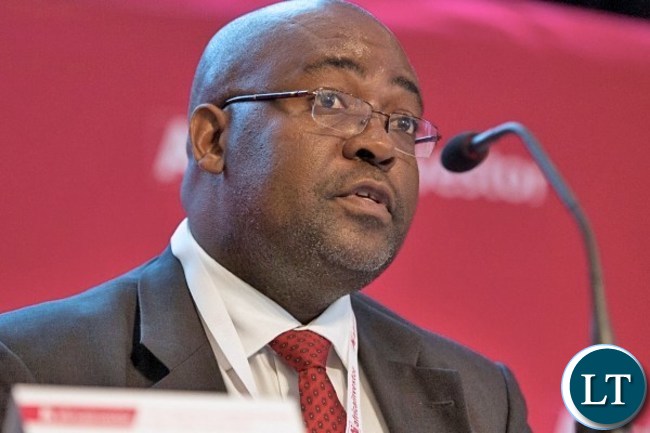 FORMER Public Service Pension Fund (PSPF) chief executive officer, Richard Mwiinga says that he is not part of the clique that has been claiming that the termination of his contract by President Edgar Lungu was based on tribal lines.
UPND chairperson, Mutale Nalumango accused President Lungu of not renewing the contract of Dr Mwiinga because he was Tonga.
Dr Mwiinga told the Daily Nation that he did not know why his contract was not renewed as there were no reasons given for the termination.
When asked whether he was part of the group claiming that his dismissal was based on tribe, Dr Mwiinga said he has never commented on the matter.
He distanced himself from the clique, which included former Secretary to the Cabinet, Sketchley Sacika, adding that he had never discussed his dismissal with anyone.
"No, I have never discussed anything about the termination of my contract with anyone, that's why I said I can't comment. I was never given reasons why that contract was not renewed so I have not commented anything," said Dr Mwiinga.
Meanwhile, a former PSPF employee, Joseph Zulu, whose contract was also terminated wondered why President Lungu was being accused when it was the board that proposed such action.
Mr Zulu said that there was no way Dr Mwiinga's dismissal would have bordered on tribalism, when his contract was also not renewed despite him coming from Eastern Province.
Mr Zulu reiterated that it was sad that the UPND had been incensed by the departure of Dr Mwiinga because he was a Tonga, when the same party had been quiet over many others who had suffered the same fate.
And several PSPF former employees also said in separate interviews that there was nothing sinister about Dr Mwiinga's termination of contract.
Dr Mwiinga was appointed in 2014 to act as PSPF chief executive for administrative convenience during the period of Mr Thomas Phiri's suspension.
[Read 25 times, 1 reads today]