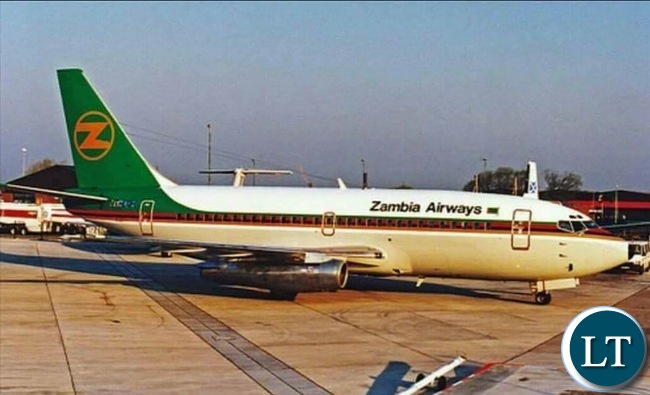 So, you will bring back the airline?
So, you ignored my reservations to bring back Zambia Airways and instead are going ahead to make it work. Many reactions came and some overwhelmingly so from former employees, who stand to gain most and, that is understandable. Yet, I continue to worry and maintain that it will be a smiling mask whose behind will remain empty. And, as before, I can predict that the IMF and World Bank will use the airline as the main source of criticism, arguing that it is not productive. They have said it before, that one of the main problems with Zambia's debt is that it is not used in productive sectors to generate economic structural transformation. It goes into roads, when Zambians can build their own roads with local resources like Ethiopians do. There are more productive things that Zambia can learn from Ethiopia than rushing for the easy things like partnership of the airlines. Ethiopians don't borrow as much as Zambia does.
You must avoid the culture of corruption in recruitment
But the main point of this article is that the first test of good governance for the Government will be in the method of appointments of the Zambians that will be working for the Zambia airways, from chief executive officer, to managers, hostesses, pilots to cleaners. This is where the first frustration of the Zambians who are now supporting the cause will come from. Time will tell. But there is no past track record to show that things will be done meritoriously and ethically. The culture of corruption, manifested in tribalism, partyism, nepotism and other vices has become so pervasive that there are so signs of slowing down simply because of Zambia airways. Every minister, member of parliament and businessman and woman now has an opportunity to show case their corrupt tendencies and for sure, they all await this opportunity to reap where they did not sow except by supporting the venture. The personnel manager will only be in name because he will not recruit according to qualifications. He will be told what to do. His phone will be chocked with SMS messages giving orders on who to employ. Although positions will be correctly advertised, you can be sure that they will mean nothing. It is the SMS and telephone calls that will decide the direction that recruitment will take.
Like I said earlier, there is no track record of merit appointments in this country. Yet, that is one of the causes of the economic swamp in which we today are. Something that no one in the leadership recognizes as a priority to address. We simply appoint anyone into anything without bothering about the long-term implications.
There is need for a new system of recruitment
The country urgently needs a better recruitment system, not just for Zambia Airways but other positions including appointments in embassies abroad. The culture of one person appointing almost everyone in almost all employment positions is not sustainable and lacks good governance. At least, the head of state should leave appointments of civil servants and parastatal jobs with the responsible heads. For example, the public service commission should be given its past role of appointing civil servants in embassies and permanent secretary positions. For Zambia Airways, I would even involve all relevant Zambian organizations dealing with issues of personnel and recruitment to ensure transparency and merit. I do know that if left to the organization itself to recruit, there will be no merit or transparency at all. Isn't it time that the head of state exonerated himself from appointments and hand over to the right Zambians to do the job? The past Zambia Airways was corrupt in terms of recruitment and left to the organization alone, this scourge is likely to continue. There will be social problems for young females looking for jobs in the organization, and this we all know. If the west is up in arms trying to address this issue of sex abuse, the same cannot be said about our country. We don't have institutions that can help innocent women. So, one way is to use the right way of recruitment which is transparent and fails to subject innocent young females to abuse, after all, prevention is better than cure.
Include people from Rural Areas in employment
The other important element that must not left out in the recruitment process is to ensure that all provinces, districts or regions are represented, not by simply employing them but through use of merit because they all have young people who are academically educated but perhaps lack experience in the airline business. It will be both politically and socially absurd to rush and recruit only the elite, or people from Lusaka, Copperbelt of places in urban areas and simply ignore our young people in rural areas. We must find a system of inclusiveness and merit and desist from falling into the same temptation of giving nice things to only people from the ruling party. Employment in Zambia Airways should not be based on partisan arrangements. I know that for the ruling party, Zambia airways might represent an opportunity for rewarding party cadres and I m sure that is likely to be the case. If we do that, that will be sowing seeds of destruction for the very airline that people have argued is important for boosting tourism and improving the economy.
Former employees will require fresh training
It has taken many years since we last saw Zambia Airways and even its former staff. Although they say, "Once a driver, always one," former staff will require extensive training before going back into their former offices and jobs. Many intervening variables have taken place. Some people switched to completely different jobs. Flying people is not the same as flying cargo. These people will all require training. And that costs money. Where will this money come from? Some may argue that we have an existing school at the airport but that too needs money to revamp and clean it up. Workshops will need money to bring them back to life as airports too. Offices will also need money to reorganize them. Where will the money for fuel come from and who will pay back all these costs? Staff will need to be housed perhaps as was the case before and these too need money as transporting them to and from work too will need money. Training pilots to fly is not free but will require money for fuel, oil and maintenance.
Remove the mask of cheating
Final warning. One of the main problems facing this country is that everyone is so clever that if you are a visitor to the country, you would think that this cleverness also means that we tell the truth. We say so many nice things. We smile so much in front of the camera. We give so many nice arguments and explanations to things and in no time, people looking at the front of the mask think that we mean what we say. But truth is, what lies behind the mask represents the main reality and core problem of this country. I hope the arguments given for bringing back Zambia Airways will be translated into reality and not simply another deception that has different objectives. Again, only time will tell.
By Economic. Governance
[Read 20 times, 1 reads today]